Celebrating 20 Years of WIDA
Our story began in 2003
WIDA started two decades ago when Tim Boals received an Enhanced Assessment Grant at the Wisconsin Department of Public Instruction.
"I think [it's] a defining point of how we have been different... That while we certainly created a great English proficiency test, and I would argue the best one out there, we didn't get in the business just to create a test. We got into business to make a difference in the classroom, and that was first and foremost in our mind." – WIDA Founder and Director, Tim Boals
A lot has happened in those 20 years. Learn more about how WIDA started and how we got to where we are today from our first staff members. Today, WIDA provides a comprehensive, research-based system of language standards, assessments, professional learning and educator support to 41 member states, territories and federal agencies.
Thank you for powering WIDA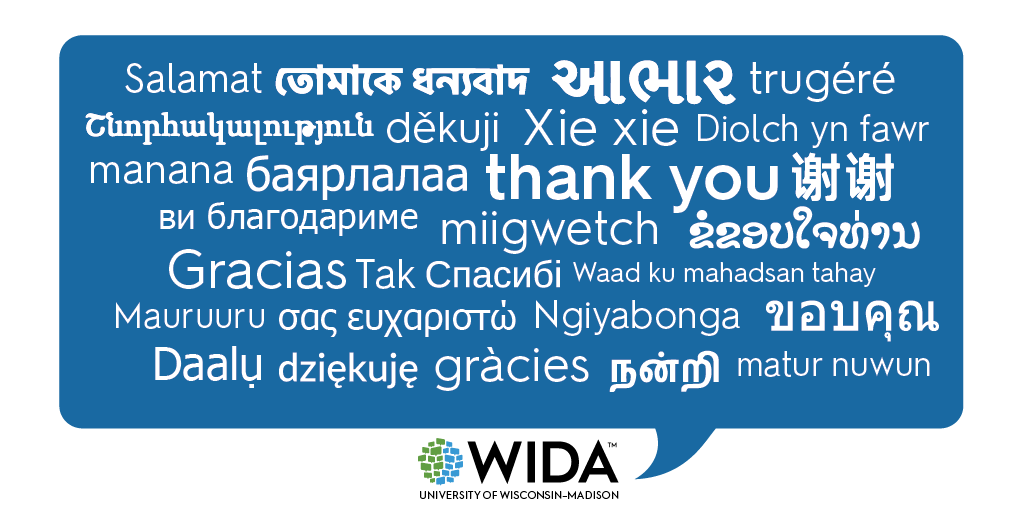 WIDA's impact over the past 20 years would not have been possible without the efforts of educators.
To show our appreciation for teachers, we're giving away 100 $50 Amazon gift cards for teacher supplies and three 2023 WIDA Annual Conference packages. Each conference winner will receive free conference registration, lodging and travel.
The giveaway is now closed and winners will be notified by August 31.
Staff reflect on WIDA's values
In honor of our 20th anniversary, we asked staff members to write about the ways in which WIDA enacts our values and how they shape the work we do.
Social Justice (available in October)