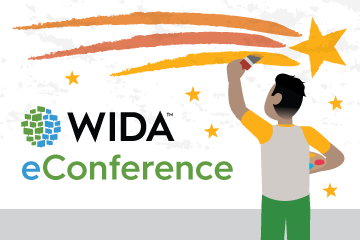 September 27, 2021
The 2021 WIDA eConference, which takes place on October 14, features a keynote address by Pulitzer Prize-winning author Viet Thanh Nguyen. It also includes sessions led by and for educators, plus sessions on new WIDA resources – and how to use them in the classroom – like Marco de referencia de las artes del lenguaje del español de WIDA (Marco ALE), a Spanish language arts framework, the WIDA English Language Development (ELD) Standards Framework, 2020 Edition and WIDA Screener for Kindergarten.
The 2021 WIDA eConference is a single-day virtual event featuring 20 live sessions with interactive breakout groups. Conference presenters include WIDA staff, educators and experts from the field. Sessions are designed for educators of K-12 multilingual learners.
Viet Thanh Nguyen headlines 2021 WIDA eConference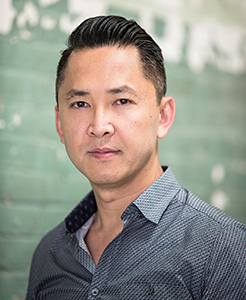 Dr. Viet Thanh Nguyen, winner of the Pulitzer Prize for his novel "The Sympathizer," will deliver the 2021 WIDA eConference keynote address on Thursday, October 14 from 10 a.m. to 11 a.m. central time. During his address, Nguyen will talk about his experience as a refugee in America and his work to advocate for Asian American Pacific Islanders (AAPIs).
"It is an incredible honor to have Viet Thanh Nguyen join the 2021 WIDA eConference and share his powerful story with attendees," Tim Boals, WIDA founder and director, said. "Given that the theme of the conference is 'reimagining opportunity and access for multilingual learners,' it is more important than ever to shine a light on Viet's experiences and his advocacy work within the AAPI community."
Members of the media: If you are interested in covering Viet Thanh Nguyen's keynote address, contact Katie Stenz at kstenz@wisc.edu. Please note: Coverage of Viet Thanh Nguyen is limited to print only. No recording devices or photography will be permitted.
Check out new WIDA resources at the 2021 WIDA eConference 
Registered attendees, don't miss the sessions featuring newly released WIDA resources:
Collaborative Conversations Around the WIDA ELD Standards Framework, 2020 Edition at 8:15 a.m. central time.
Making Language Visible Through a Functional Approach to Language Development at 11:30 a.m. central time.
El Marco ALE: Informando la enseñanza de las artes del lenguaje del español/The Marco ALE: Informing Spanish Language Arts Instruction at 11:30 a.m. central time.
WIDA ELD Standard 1, Language for Social and Instructional Purposes: Centering the Personal as a Foundation to the Academic at 1:45 p.m. central time.
Using the New WIDA Screener for Kindergarten at 1:45 p.m. central time.
Note: The 2021 WIDA eConference is sold out. If you'd still like to attend the event, join the waitlist on the 2021 WIDA eConference website.
Plan your day!
Check out the full 2021 WIDA eConference agenda to start planning your day! From educator-led sessions on implementing the 2020 Edition to writing science explanations, there is something for everyone. Plus, don't miss Leila Kubesch, Ohio Teacher of the Year, and her Spotlight Session, How to Form Family Partnerships with Purpose & Power, at 3:30 p.m. central time.
2021 WIDA eConference attendees do not need to pre-register for individual eConference sessions. However, space in those sessions is available on a first come, first served basis. Session recordings will be available for conference participants through the end of 2021.
About WIDA
WIDA is an educational services organization within the University of Wisconsin-Madison's School of Education. WIDA advances academic language development and academic achievement for multilingual children to help ensure equitable, quality education.