Announcing our call for proposals and reviewers for the 2019 WIDA Annual Conference, a new Focus Bulletin on language-focused family engagement, new reports from the ALTELLA project, and information about customer service holiday hours.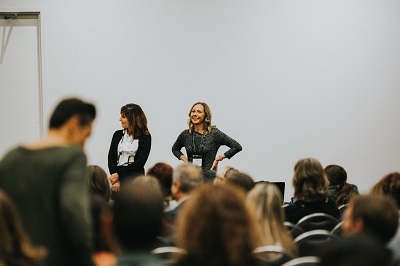 Frequently Asked Question of the Month
Question: How can I make sure I am ready to administer ACCESS for ELLs?
Answer: WIDA, in partnership with your state, has created a state specific checklist that will guide you through the entire testing process. From instructions on how to get a WIDA Secure Portal account, to direct links into the training tutorials and online resources, the ACCESS for ELLs checklist is your main resource to make sure you are ready for ACCESS test administration. This year, you can also find specific tasks related to Kindergarten ACCESS and Alternate ACCESS. Find the column for your role in the district and then complete the required tasks. You can find your checklist in the ACCESS training course or on your member/state page.
WIDA Annual Conference Call for Proposals and Reviewers
This is a reminder that the window for 2019 WIDA Annual Conference proposals is now open through January 6, 2019. The conference heads to Providence, Rhode Island under the theme "Teaching for Equity in a Multilingual World." Presentation topics include:
Equity & Social Justice
Family & Community Engagement
Language Development & Bilingual/Multilingual Education
Language Assessment
Professional Learning in Schools & Districts
Specific Populations
Early Years (early childhood language development)
Effective Instructional Practices
Program Administration & Policy
Want to help select which sessions will be presented at the 2019 WIDA Annual Conference? We're seeking volunteers to review proposals beginning in early January. Sign up to be a reviewer by January 6th to get involved and shape the content of this year's conference program!
Meet Educator Angela Thoen from Minnesota
Angela Thoen became an educator because she has always loved learning and helping people. Her newcomer students are from nine countries with eight languages represented. Angela says, "WIDA has helped me achieve my goals with students by looking at their current skill set and allowing me to level them up.
New Focus Bulletin: Language-Focused Family Engagement
WIDA is pleased to announce a new Focus Bulletin on Language-Focused Family Engagement. This approach to family engagement keeps the unique needs and experiences of multilingual learners and their families, including language education, at the center of every home-school interaction. This new resource introduces readers to the four pillars of language-focused family engagement.
On a related note, WIDA is excited to announce the first offering of a two-day workshop on language-focused family engagement. This workshop is open to early care and education and K-12 educators that serve multilingual children and youth. Download the Introduction to Language-Focused Family Engagement flyer to learn more.
New Reports Available on English Learners with Significant Cognitive Disabilities
The Alternate English Language Learning Assessment (ALTELLA) project builds on the lessons learned from the past decade of research on assessing English learners and students with significant cognitive disabilities, as separate groups. The project examined instructional practices and policies for English learners with significant cognitive disabilities to develop an evidence-centered design approach.There are several ALTELLA briefs, reports, and tools for ELs with significant cognitive disabilities now available online.
Client Service Center and DRC Customer Service Holiday Hours
The WIDA Client Services Center and DRC Customer Service will have adjusted hours of operation during the holiday season. Both will resume normal operating hours on Wednesday, January 2.
| Date | WIDA CSC | DRC CS |
| --- | --- | --- |
| Dec. 24 | Closed | Closed |
| Dec. 25 | Closed | Closed |
| Dec. 26 | 8:00am-5:00pm | 7:00am-6:00pm |
| Dec. 27 | 8:00am-5:00pm | 7:00am-6:00pm |
| Dec. 28 | 8:00am-5:00pm | 7:00am-6:00pm |
| Dec. 31 | 10:00am-3:00pm | 7:00am-6:00pm |
| Jan. 1 | Closed | Closed |
Registration Now Open for 2019 Workshops
The following WIDA research-based workshops have immediate classroom application and are designed specifically for districts and schools.
Differentiation for Linguistically Diverse Students (1-day)

Platteville, WI | February 15, 2019

Differentiation for Linguistically Diverse Students (2-day)

Madison, WI | February 26-27, 2019

Exploring Standards for Equitable Bilingual Education

Boulder, CO | March 19-20, 2019

Intro to the WIDA Standards (1-day)

Baltimore, MD | March 26, 2019

Purposeful Lesson Planning (2-day)

Baltimore, MD | March 27-27, 2019