The June 2018 edition of WIDA News is now available and includes news about the 2018 Annual Conference session schedule, summer academy registration, and our Featured Educator.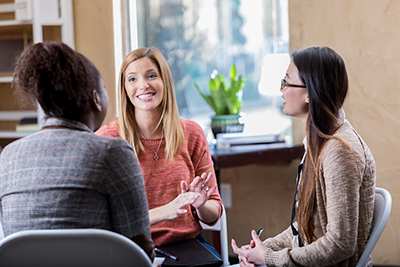 Featured Educator
Saasha Lambson wears several hats as she is a fourth grade dual-langauge teacher, the bilingual coordinator for Bernalillo Elementary School in New Mexico and always an advocate for benefits of bilingualism.
WIDA's Featured Educator is a monthly interview with a classroom, district, or state-level educator on how he or she is making a difference for language learners. You can honor an exceptional colleague by emailing info@wida.us with "Featured Educator Nomination" in the subject line. Briefly tell us why you think he or she is doing an amazing job. Please include the person's name, what they do, and contact information we can use to set up an interview. Thank you for helping us feature such a diverse group of amazing educators of language learners.
Session Schedule Now Available for WIDA 2018 Annual Conference
The schedule for conference sessions and tracks is now set for the WIDA 2018 Annual Conference coming up October 23-26, 2018 in Detroit, Michigan. In all, there are more than 100 sessions within the 11 conference tracks: Bilingual/Mulitlingual Education; Early Years; Effective Instructional Practices; Effective Practices & STEM; Equity & Social Justice; Family Engagement; Language Assessment & Language Learners with Disabilities; Leadership; Newcomers, Migrant, & SLIFE; Professional Learning; and Sponsor Sessions. Look over the online event guide.
Beyond conference activities, WIDA has also put together a list of local sites for those who want to adventure out and explore Detroit. Whether it's Belle Isle, Greektown, or the Motown Museum, you can explore the options on the map in the online event guide.
WIDA 2018 Annual Conference
October 23-26, 2018
Detroit, Michigan
Register Now!
Still Time to Take Advantage of Summer Academies
There is still time to register for two remaining summer academies for educators and facilitators. The next academy is Scaffolding Learning Through Language which takes place July 31 to August 2 in Salt Lake City, Utah. The final summer academy is Leading Schools for Language Learner Achievement which happens August 14-16 in St. Louis, Missouri. Find more information and registration details for both academies on the PL page.
Work with WIDA: Project Manager
WIDA is looking for qualified candidates to apply for the position as a Project Manager to work within the Assessment team. Job details and application information is available on the University of Wisconsin "Jobs at UW" page. The applications deadline is July 5, 2018.
Fiscal Year End Orders
Please note that all orders for the WIDA Store must be placed by 12:00 pm Central Time on Friday, June 29, 2018 to be invoiced and shipped in June. Any order placed after that time will be processed after July 4, 2018 due to end of the fiscal year inventory processes. Email store@wceps.org or call 877-272-5593 with any questions.