The September 2018 edition of WIDA News includes information about webinars for families of multilingual learners, our September Featured Educator, winners of the WIDA Annual Conference Back-to-School Special, and the new Account Creation Guide.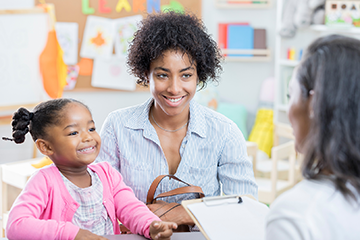 Supporting Parents and Families
WIDA offers seven webinars for parents of ELLs with topics ranging from "How was my child identified as an English language learner?" to "How is my child expected to use language in school?" Educators may share the WIDA family engagement webinar series directly with families of multilingual learners in Grades K-12. We recommend viewing the webinars with families and stopping them intermittently to discuss the content and address questions families may have.
September 2018 Featured Educator: Sandy Moller
Sandy has been an ELL/ bilingual teacher at Park View School for four years. Park View is a Pre-Kinder through 8th grade school, and she primarily works with Kindergarten and 1st grade students.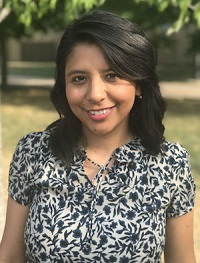 "I encourage students to learn by letting them know that they CAN learn. They have to believe that they can learn. They have to hear it from an adult; they have to get the assurance that the adult thinks they can learn."
Read the full interview with Sandy
Back-to-School Special Winners
Congratulations to the winners of the WIDA 2018 Annual Conference Back-to-School Special. The big winner is Tony Roman from Orlando! Tony has won free registration to this year's conference! Second place winner Carrie Nigreville from Clovis, New Mexico has won a free pre-conference registration and third place winner Gina White from Fort Wayne, Indiana got a $100 registration discount. Congratulations!
The WIDA 2018 Annual Conference takes place October 23-26, 2018 in Detroit, Michigan. There is still time to register for the conference, but space is filling fast. Register now and pay later with the PO purchase order option. And once you register, be sure to lock in your special rates at the conference hotel.
Account Creation Guide
Need an account for the WIDA Secure Portal? You can now find details about account creation on your member/state page of the main WIDA website. Just select your state from the dropdown at the top of the website and scroll down to the blue button at bottom of the gray column. Note that some state may not have this guide posted, but the Logging In instructions are listed right there as well.