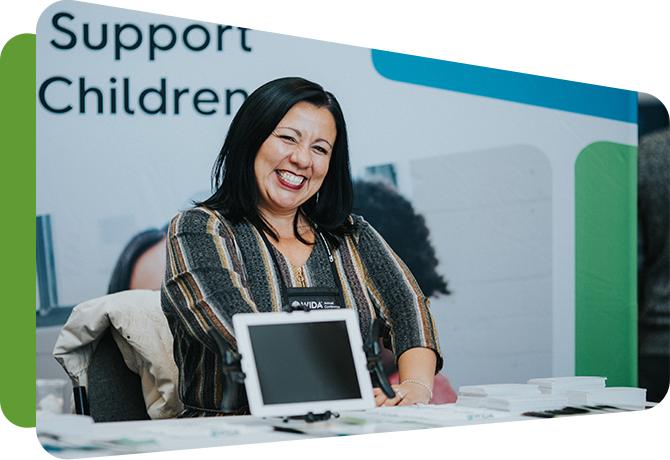 Find WIDA across the country
In addition to hosting the WIDA Annual Conference, WIDA staff participate in many other regional and national conferences throughout the year.
As keynote speakers, presenters, exhibit booth staff, or attendees, WIDA staff attend conferences to connect with educators. We do so to share research, best practices, and other insights, and especially to answer your questions and listen to feedback.
Look for us at these upcoming conferences:
NCME Conference and AERA Annual Meeting
The theme of the 2019 National Council on Measurement in Education (NCME) conference is "Communicating with the Public about Educational Measurement." The annual meeting of the American Educational Research Association (AERA) takes place under the theme "Leveraging Education Research in a 'Post-Truth' Era."
April 4-9, 2019
Toronto, Ontario, Canada
Session Presentations by Tameka Porter, Sarah Ryan and Narek Sahakyan.
Learn More About the NCME Conference and the AERA Conference.
National Science Teachers Association National Conference
The National Science Teachers Association (NSTA) national conference on science education offers the latest in science content, teaching strategy and research to enhance and expand professional growth for NSTA member teachers, science education leaders and NSTA peers.
April 11-14, 2019
St. Louis, Missouri
Session Presentations by Rita MacDonald and Troy Dassler.