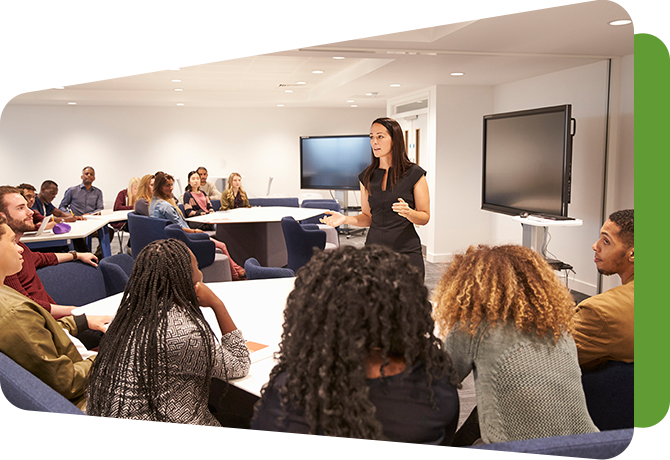 Professional learning in many formats that meet your needs, no matter where you are
WIDA offers a wide-range of high-quality, research-informed, practice-oriented professional learning in a variety of formats and topics.
See the options below to find offerings that match your needs as educators of multilingual learners.
State Sponsored Face-to-Face Workshops
Your SEA has partnered with WIDA Professional Learning to offer a selection of in-person workshops on a variety of topics delivered in your state and led by WIDA facilitators.
View the bottom of your Member/State page for more information on free, face-to-face workshops available to you.