Join WIDA in 41 states and territories and more than 300 schools around the globe
Meet educators, next door and around the world
Why Join WIDA? 
Comprehensive Support
Complete support from a leading research center – from standards and instruction to assessments and professional learning
Proven, Research-Based Resources
Thoroughly researched tools and services, proven in the field and developed at the University of Wisconsin – Madison, a top institution of higher learning in the field of education
Educator-Informed
Educators and leaders in the field collaborate with WIDA to develop meaningful, practical tools and resources
Trusted
The most widely-used language standards, assessments, professional learning and educator resources for multilingual learners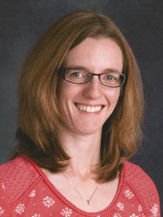 January 2016 Featured Educator: Erica Jimenez
"One of my biggest goals is for people to not view bilingual students as having a deficiency, but rather as having a strength, or even something above and beyond what other kids have. It is an asset to be bilingual."
WIDA Consortia and Programs
Use WIDA tools and resources in your state or district 
WIDA tools and resources can complement your existing system of supporting multilingual learners.