Join WIDA in 41 states, territories and federal agencies, and approximately 500 schools around the globe
WIDA Consortia and Programs
Why Join WIDA? 
Comprehensive Support
Complete support from a leading research center – from standards and instruction to assessments and professional learning
Proven, Research-Based Resources
Thoroughly researched tools and services, proven in the field and developed at the University of Wisconsin–Madison, a top institution of higher learning in the field of education
Educator-Informed
Educators and leaders in the field collaborate with WIDA to develop meaningful, practical tools and resources
Trusted
The most widely-used language standards, assessments, professional learning and educator resources for multilingual learners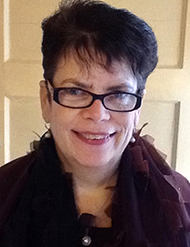 Featured Educator
"It sounds corny, but one of the most exciting times of my year is when the ACCESS scores come out, and I can see our students' scores and where they show growth. It's so rewarding for me to see our students making progress." 
Cathy Fox, ELL Teacher
Central Falls, RI