Conferences and professional learning
Conferences and professional learning
WIDA participates in many conferences and professional learning events around the world. Join us virtually at a number of events dedicated to leading the field in working with multilingual learners.
Featured professional learning opportunities
WIDA global network: Discover what your multilingual learners can do
This free webinar will introduce international schools to WIDA. Join a session to learn more about our research and resources, and find out how the WIDA global network can support teaching and learning at your school.
Register Now to attend a live session on April 27 or May 25 from 9-10am EDT.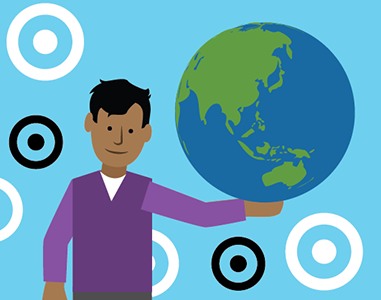 Additional learning opportunities
WIDA continues to partner with global and regional organizations to provide opportunities to reconnect with former colleagues, meet new friends and expand your personal learning network. 
WIDA @ Conferences: A list of upcoming events with partner organizations such as AASSA, AIELOC and ACAMIS.
Whether you are looking for an introduction or a deep dive into advanced topics, WIDA international professional learning opportunities are available.