Conferences and professional learning
Conferences and professional learning
WIDA participates in many conferences and professional learning events around the world. Join us virtually at a number of events dedicated to leading the field in working with multilingual learners.
Upcoming featured professional learning opportunities
FREE Fall Webinar Series: Discover What Your Multilingual Learners Can Do
The free webinar, "Introduction to WIDA, the Global Network," will introduce international and independent schools to WIDA. As a university-based research center, WIDA supports a global network of more than 500 international schools with assessments, instructional resources and professional learning to help schools to build capacity for serving multilingual learners through an asset-based approach. WIDA supports member schools in integrating language and literacy into all subject areas and promotes collaboration to ensure all teachers take responsibility for all students. WIDA is also committed to equity and social justice; it is a critical component of our work.
Join a session to learn more about how WIDA focuses on both academic language development and academic achievement for culturally and linguistically diverse students. The webinars will also include time for Q&A, so please feel free to submit any questions in advance.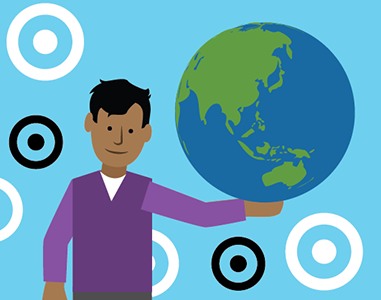 Session Dates and Times
WIDA Deep Dive webinars
WIDA Deep Dive webinars are a new, free, bi-monthly virtual learning opportunity provided exclusively for members of the WIDA International School Consortium. Join us virtually to build capacity and knowledge to help educators support multilingual learners. Webinars will feature WIDA scholars, researchers and facilitators who will target specific topics. Join these sessions live for the opportunity to interact and ask questions. All webinars will be recorded and posted on the WIDA International Secure Portal.
Deep Dive Webinar Schedule
Learn more about the WIDA Global Community of Practice.
Additional learning opportunities
WIDA continues to partner with global and regional organizations to provide opportunities for you to reconnect with former colleagues, meet new friends and expand your personal learning network. 
WIDA @Conferences: A list of upcoming events with partner organizations such as AILA and AIELOC
Whether you are looking for an introduction, or a deep dive into advanced topics, WIDA international professional learning opportunities are available.