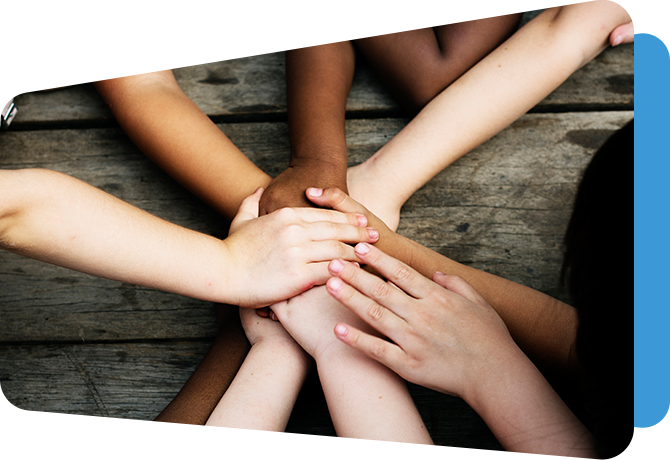 Many ways to partner with us
From focused support programs to member-based consortia, there are many ways you can join WIDA.
Specialized Support for U.S. States and Districts
States and districts are able to partner with WIDA to use specific tools and resources to complement their existing systems of supporting multilingual learners.
Contact Client Relations Director Jonathan Gibson at jlgibson@wisc.edu if your school, organization or state is interested in implementing WIDA tools and resources.
Focused Programs: WIDA Early Years and WIDA Español
WIDA offers partnerships with interested states to provide resources and support for practitioners working with multilingual children 2.5-5.5 years through our Early Years Program.
WIDA Español offers resources and professional learning focused on Spanish language development in Pre-K through Grade 12 programs.
Consortia
WIDA offers two membership consortia – the WIDA Consortium (for U.S. State Education Agencies) and the WIDA International School Consortium.
The WIDA Consortium
Educators from 40 U.S. states, territories and federal agencies are actively involved in the WIDA Consortium and are committed to an asset-based approach to educating English language learners. State and local agencies in the Consortium have access to a comprehensive system, adapted to state and local needs, to support English language learners. Consortium members receive research-based and educator-informed standards, assessments and professional learning as well as user-friendly resources, policy briefs and technical assistance.
Learn more about the benefits of joining the WIDA Consortium.
Contact Client Relations Director Jonathan Gibson if your education agency is interested in joining the WIDA Consortium.
The WIDA International School Consortium
As part of the global WIDA community, International School Consortium member schools are at the forefront of international education by developing inclusive programs that build on the assets of all learners. Member schools transform the conversation about what multilingual students can do, while providing leadership for other international schools around the world. Since launching the WIDA International School Consortium in 2013, we have grown to include more than 400 international schools in more than 100 countries.
Learn more about the benefits of joining the WIDA International School Consortium or contact international@wida.us