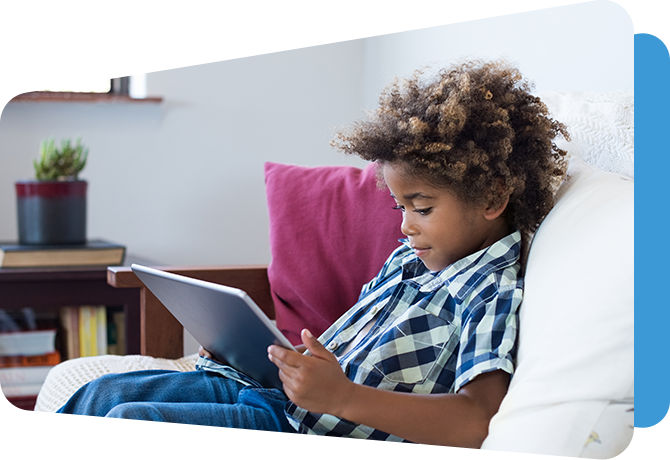 Supporting multilingual learners during COVID-19
During the COVID-19 pandemic, WIDA remains committed to supporting educators, multilingual learners and their families. This webpage features learning opportunities from WIDA Professional Learning and a list of resources that can aid educators in providing remote and hybrid instruction for multilingual learners.
Visit the COVID-19 Response and Updates page for resources and information on using WIDA assessments during the pandemic.
"We cannot predict how the spread of the coronavirus will affect schools tomorrow, next week or months from now. However, we do know that educators across the world are leaders in understanding the power of unity, patience, and kindness. It is because of your steadfast commitment to multilingual learners and youth that our communities will persevere."
-Tim Boals, WIDA founder and director
"As we prepare our classrooms to welcome students, whether in a school building or virtually, or a hybrid model, we worry about reconnecting with students we have known from last year and finding, identifying and welcoming new students who might need language assistance in the coming school year."
– Diep Nguyen, WIDA director of Educator Learning, Research, and Practice
Micro-Offerings from WIDA Professional Learning
To help navigate the unique challenges of teaching during the pandemic, WIDA offers a series of micro-offerings. The 30-45 minute courses are open to anyone and are designed for educators who work with multilingual children and youth across a variety of settings.  
What's New

WIDA Resources

Examining English Learner Testing, Proficiency and Growth: Before and Throughout the COVID-19 Pandemic, a WIDA report that examines and sheds light on the impact of the COVID-19 pandemic on English Learners' educational outcomes.
Pandemic professional learning: adapting to change profiles three early childhood professionals and how they have learned to adapt professional learning during the COVID-19 pandemic.
Voices from the Field, a WIDA International Newsletter series co-authored with global educators, features an asset-based collection of high leverage practices for teaching multilingual learners online:
Teaching Online: Making the Most of Multilingualism, co-authored by Jon Nordmeyer and Esther Bettney of the WIDA International program discusses the unique perspective that multilingual middle schoolers bring to remote learning and why all teachers should be aware of the role language plays in online and hybrid schools.
Five Things We Can Do to Support Multilingual Students Online," co-authored by Esther Bettney of the WIDA International School Consortium, offers an asset-based collection of high leverage practices for teaching multilingual learners online.
The WIDA Focus Bulletin Educación en el mundo actual: Equity in bilingual settings offers strategies for advancing equity in bilingual settings during the mundo actual of COVID-19. The importance of valuing multilingual learners' linguistic and cultural diversity, using translanguaging, and leveraging technological resources are emphasized. This Focus Bulletin is available in Spanish.

WIDA Español provides tips and resources for administrators and teachers to help coordinate communication and instruction with students and families this school year. Read "This school year, communication with students and families is crucial" in English or Spanish.

Samuel Aguirre, director of WIDA Español, answers questions about English learners and distance learning.

The WIDA Focus Bulletin Collaboration: Working Together to Serve Multilingual Learners, co-authored by WIDA International Programs Director Jon Nordmeyer and Andrea Honigsfeld of Molloy College, emphasizes the many benefits of collaboration as well as how WIDA resources can be used to support teachers working together. This publication also addresses teaching and learning from home and the virtual collaboration cycle.
WIDA accommodations and accessibility experts share tips and information that aim to help multilingual students with disabilities find success in the virtual classroom.
To help educators promote the importance of home language with the students and families they serve, WIDA has developed a visual resource in English, Spanish, Arabic and Simplified Chinese.
To support families with young children at home, WIDA Early Years is happy to share free, downloadable activity booklets, in English, Spanish, Arabic and Simplified Chinese that are appropriate for young children ages 2-7 years.

Tips for Parents and Families

The Office of Educational Technology offers the Parent and Family Digital Learning Guide that supports parents and caregivers as they monitor their children's learning and technology use. This guide is available in English and Spanish.

Resources for State and School Leaders

Testing
Educator Connection and Collaboration

WIDA Staff Recommended Resources

Mental Health and Staying Well

WIDA has compiled the resources on this page for your review. Schools, districts and states are responsible for making choices about appropriate and applicable technologies and products.