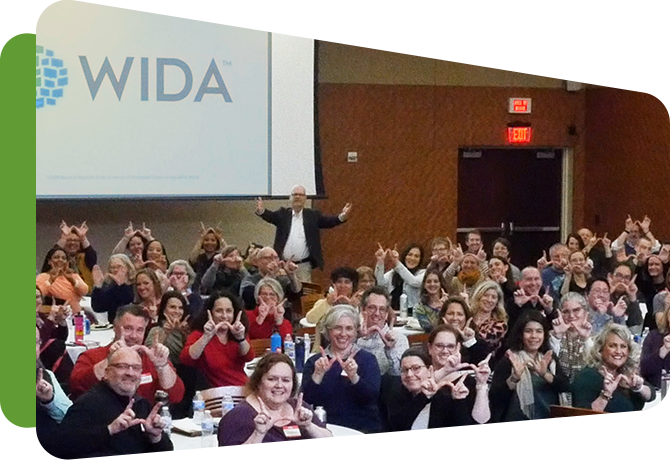 When you work at WIDA
You are surrounded by talented professionals who value language and put children and educators first
You are led by a team of great leaders who are motivated by our mission, vision and values
You support WIDA to uphold our commitment to social justice and equity in education
You experience kindness and collaboration over competition
You are given space to ask questions, learn and grow
When you work at WIDA
You have the ability to work from home (sometimes or always, depending on your role) but our team environment will keep you connected to colleagues.
You have access to generous personal training and professional development funds. You can use these funds on things like books, memberships, coursework and conferences.
You are encouraged to practice work/life balance (this is for real – we really mean it!).
When you work at WIDA, you work at the University of Wisconsin–Madison, which means
You get ample paid time off for vacation, personal and legal holidays and sick leave.
You get great insurance coverage options, including health, dental, vision, life, disability and retirement.
You are a #badger – no matter where you're from, you're part of the UW community (love for cheese curds not required).
You leverage research and data to drive innovation.
Wondering what WIDA is?
Watch this intro video!

"WIDA hires such a high caliber of people that learning and growing are an inevitable and consistent part of the job!" – Justine Kolb

"I love the flexibility and compassion that WIDA offers to its employees. This organization has helped me to grow personally and professionally in so many ways." – Taylor Johnston
Ready to apply?
View the list of open positions.