Assessments designed to measure students' progress in English language development
WIDA MODEL (Measure of Developing English Language) is a suite of English language proficiency assessments for grades K-12. As a flexible, on-demand language proficiency assessment, WIDA MODEL can be administered at any time during the school year, depending on the needs of the district, school, teacher or student. Scores can be used to predict student performance on ACCESS for ELLs.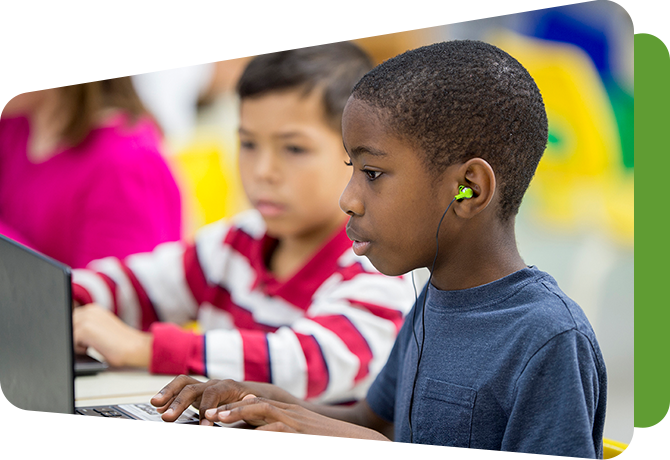 Features
WIDA MODEL (grades 1-12) is available in both online and paper formats. WIDA MODEL for Kindergarten is a paper-based test.
MODEL test items are written to WIDA's five English Language Development (ELD) Standards:
Social and Instructional Language
Language of Language Arts
Language of Mathematics
Language of Science
Language of Social Studies
Tests are divided into five grade-level clusters:
Kindergarten
Grades 1–2
Grades 3–5
Grades 6–8
Grades 9–12
Each test assesses the four language domains of Listening, Reading, Speaking and Writing.
Purpose and Use
WIDA MODEL can be used to:
Serve as an interim assessment during the school year, providing information that informs instructional planning and other decisions related to students' education
Predict student performance on ACCESS for ELLs and/or guide instructional and curricular decisions while waiting for ACCESS for ELLs score reports
Determine tier placement on ACCESS for ELLs
Scores
WIDA MODEL scores are reported for all four domains (Listening, Reading, Speaking, Writing). In addition, score reports include three composite scores:
Oral Language

50% Listening
50% Speaking

Literacy
Overall

35% Reading
35% Writing
15% Listening
15% Speaking