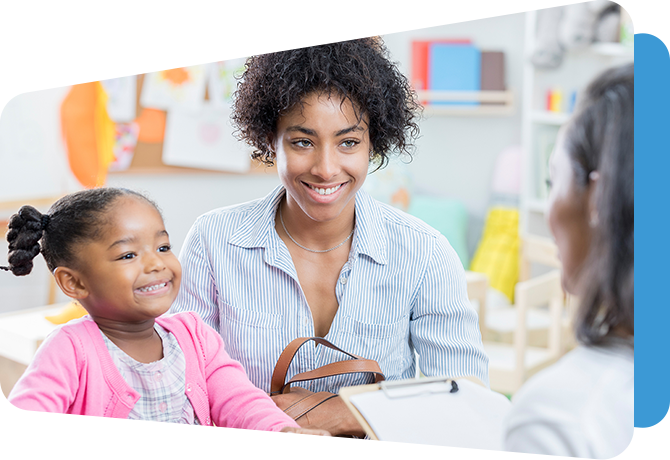 Resources to strengthen connections with families
Language development is vital to the success of multilingual children and youth at all stages of their education. Families play a key role in their children's language development and possess a wealth of knowledge about their children's language use. You can learn from family members as you work to support students' language development.
WIDA supports language-focused family engagement, an approach that recognizes the importance of families and educators working together to support the language learning and development, and overall success, of multilingual children and youth.
The resources below can:
Guide language-focused family engagement
Promote collaboration and two-way communication
Support school-wide awareness of the unique needs and experiences of linguistically and culturally diverse families
ABCs of Family Engagement
This guide presents six key considerations for strengthening family engagement practices and building relationships with families. The ABCs are grounded in research and can be used by educators to initiate reflection and dialogue on local efforts to engage with families. This resource is applicable to educators in early childhood through Grade 12.
Family Engagement Focus Bulletins
WIDA Focus Bulletins are a great resource for learning more about working with diverse families. These resources provide practical ideas for implementing language-focused family engagement in local settings.
ACCESS for ELLs Resources
These resources are designed to help parents of English language learners better understand the ACCESS for ELLs assessments and Individual Score Reports. We recommend reviewing them with families at key times, including the beginning of the school year, before the testing period, and just before or after parents receive the score report. These resources are available in several languages in the Resource Library.
K-12 Family Webinar Series for WIDA Consortium Member States
Educators may share WIDA's webinar series directly with families of multilingual learners in Grades K-12. We recommend viewing the webinars with families and stopping them intermittently to discuss the content and address questions families may have.
My Child Is an ELL Video Series
While parents are the primary audience for the webinars, educators can also benefit, as these resources raise awareness about the types of questions parents of English language learners may have and offer opportunities to examine local practices in order to enhance communication with families of English language learners.
My Child is an ELL Flyer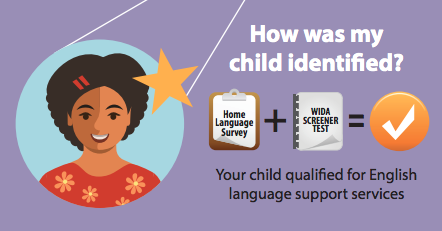 The flyers below were developed to help educators explain the ELL identification process to parents and family members.
My Child is an ELL Flyer (English)
Resources for Educators and Practitioners

Additional resources to help you engage with families of multilingual learners