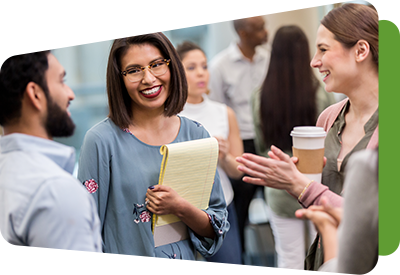 Supporting Spanish language instruction for bi/multilingual learners
WIDA recognizes the need for quality bilingual education that includes strong Spanish language instruction and assessment for bi/multilingual learners. WIDA offers educators who teach academic content and language development in Spanish a comprehensive system for supporting such instruction and assessment. This system allows educators the opportunity to focus on bi/multilingual learners' full range of language skills.
The WIDA Spanish Language Development (SLD) Standards
WIDA has established language development standards for Spanish. These standards represent the language students need to be successful in grades K-12.
There are five WIDA Standards Statements for language development. The standards cover the development of social and instructional language, and the language students need for academic success in language arts, math, science and social studies.
Learn more about the Spanish Language Development Standards
Spanish Language Arts Framework (Marco ALE)
WIDA has designed a Spanish language arts framework, Marco de referencia de las artes del lenguaje del español (Marco ALE). This framework presents the foundational elements of language arts to inform the design of standards and instruction in Spanish for grades K-12.
Learn more about the Spanish Language Arts Framework