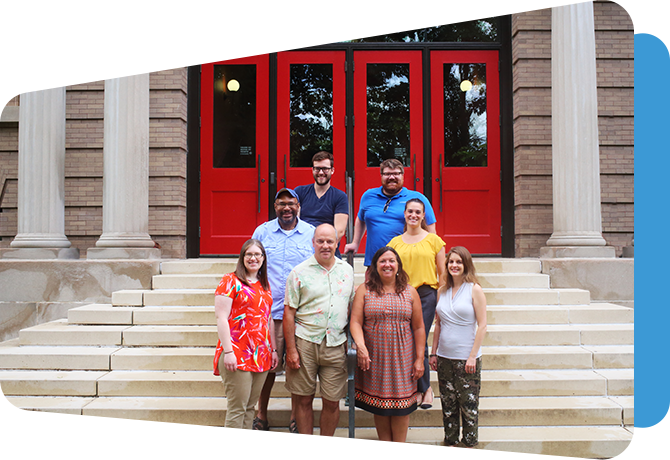 Customer service representatives are able to support you and address your questions or concerns. Find out who to contact with questions about WIDA resources, products and services.
WIDA Client Services Center
866-276-7735
help@wida.us
Winter 2019-20 holiday hours:
Monday, December 23: 8am-5pm CT
Tuesday, December 24 and Wednesday, December 25: CLOSED
Thursday, December 26 and Friday, December 27: 8am-5pm CT
Monday, December 30: 8am-5pm CT
Tuesday, December 31: 10am-3pm CT
Wednesday, January 1: CLOSED
Thursday, January 2 and Friday, January 3: 8am-5pm CT
Regular hours of operation:
April-October: M-F, 8am-5pm CT
November-March: M-Th, 7am-6pm CT; Fri, 7am-5pm CT
Contact us for questions about:
WIDA Secure Portal user accounts
ACCESS for ELLs Suite of Assessments
WIDA Screener Paper and Online
Kindergarten W-APT
WIDA MODEL Paper, Online and Kindergarten
Training and certification
Test administration preparation and procedures
Content of score reports
Standards and Can Do Descriptors
Review your member/state page for questions about your state's testing policies.
Data Recognition Corporation (DRC) Customer Service
855-787-9615
WIDA@datarecognitioncorp.com
Winter 2019-20 holiday hours:
Tuesday, December 24 and Wednesday, December 25: CLOSED
Wednesday, January 1: CLOSED
Hours of operation:
Year-round: M-F, 7am-6pm CT
Contact for questions about:
WIDA Assessment Management System (WIDA AMS)
INSIGHT (online test software)
Central Office Services (COS) Service Device
ACCESS for ELLs Suite of Assessments

Materials ordering
Payment/billing
Technical issues
WIDA Store
877-272-5593
store@wceps.org
Hours of operation:
Contact for questions about:
Orders and purchases from the WIDA Store
WIDA International School Consortium user accounts and billing
MetriTech
800-747-4868
ModelSupport@metritech.com
Hours of operation:
Contact for questions about:
WIDA MODEL Online technical assistance