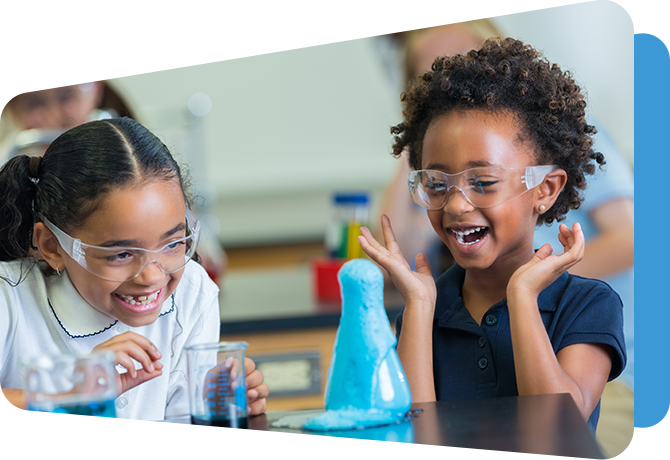 A tool to help you meet students where they are in their language development
The Can Do Descriptors highlight what language learners can do at various stages of language development as they engage in the following contexts:
Bilingual and English-immersion early care and education programs
Bilingual, Spanish-immersion and English-immersion K-12 language programs
Bilingual, Spanish-immersion and English-immersion K-12 content-area classrooms
Similar to the WIDA English Language Development Standards Statements, the Can Do Descriptors describe what learners can do with language across different content areas. Although the Can Do Descriptors relate to the ELD Standards Statements, they don't replace them but are used to supplement the standards statements during instruction.
Educators and early childhood practitioners can use the Can Do Descriptors to
Better understand what students at different levels of language proficiency can do with language
Expand their understanding of what the process of language development can look like
Collaborate around scaffolding that students need to engage in content-area learning and develop language at the same time
Differentiate instruction and classroom assessment for language
Interpret ACCESS for ELLs test scores
Can Do Descriptors and the WIDA ELD Standards Framework, 2020 Edition
The Can Do Descriptors have not yet been updated to reflect the 2020 Edition; however, they remain available as a valuable tool for communicating with stakeholders about what students can do at each language proficiency level. WIDA is monitoring educator use to help inform the timing for updating the materials.