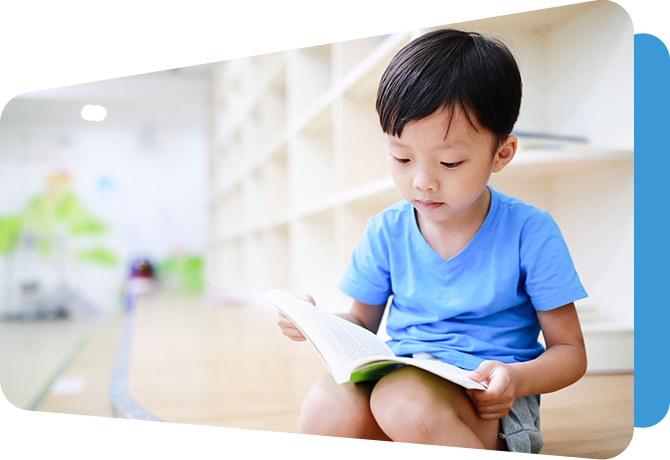 Continuously responding to educator needs and advancing the field of language development
WIDA provides language development resources to those who support the academic success of multilingual learners. We offer a comprehensive, research-based system of language standards, assessments, professional learning and educator support. WIDA's comprehensive system is used by members of the WIDA Consortium, a U.S.-based collaborative group of 42 member states, territories and federal agencies.
WIDA is part of the University of Wisconsin–Madison, a top-five university in the field of education. WIDA is housed in the Wisconsin Center for Education Research (WCER), one of the first, largest and most productive education research centers in the world.
Can Do Philosophy
At WIDA, we believe that everyone brings valuable resources to the education community. Children and youth who are linguistically and culturally diverse, bring a unique set of assets that have the potential to enrich the experiences of all learners and educators. Educators can draw on these assets for the benefit of both the learners themselves and for everyone in the community. By focusing on what language learners can do, we send a powerful message that children and youth from diverse linguistic and cultural backgrounds contribute to the vibrancy of our early childhood programs and K–12 schools.
Read More About the WIDA Can Do Philosophy
Mission
WIDA advances academic language development and academic achievement for children and youth who are culturally and linguistically diverse through high quality standards, assessments, research and professional learning for educators.
Vision
To be the most trusted and valued resource in supporting the education of multilingual learners.
Values
Innovation: Drawing upon research and practice to create the best resources for children, youth, and educators
Service: Exceeding expectations with trusted and knowledgeable support of our clients and stakeholders
Can Do Philosophy: Recognizing and building upon the assets, contributions, and potential of culturally and linguistically diverse children and youth
Collaboration: Facilitating interaction among educators, state and local educational agencies, researchers, policymakers, and experts worldwide
Social Justice: Challenging linguistic discrimination, cultural biases, and racism in education
History
WIDA's story begins with the No Child Left Behind Act of 2001, which brought English learners into the national spotlight. As a result of this change, WIDA was born in 2003, when an Enhanced Assessment Grant was awarded to the Wisconsin Department of Public Education, WIDA's first home. The name WIDA originally stood for the three states on the grant proposal: Wisconsin, Delaware and Arkansas. Today, the name WIDA has come to represent the entire WIDA Community of states, territories, federal agencies and international schools.
Funded by the grant, WIDA developed the 2004 WIDA English Language Proficiency Standards, which served as the basis for the ACCESS for ELLs test of English Language Proficiency. WIDA also created professional development workshops to support educators in the WIDA Consortium member states.
In 2006, WIDA moved to its current home at the University of Wisconsin–Madison, specifically within the Wisconsin Center for Education Research. At UW-Madison, WIDA has been able to expand and improve its comprehensive system of assessments and instructional support for educators and practitioners of multilingual learners.
Today, ACCESS for ELLs includes an online test. The ACCESS suite of offerings also includes Kindergarten ACCESS and Alternate ACCESS for students with significant cognitive disabilities. Additional assessments offered include WIDA Screener and WIDA MODEL.
The WIDA Consortium has grown from three states to 42 member states, territories and federal agencies. The impact of WIDA has also expanded globally, as many schools around the world use WIDA resources.
WIDA has also expanded to support Spanish language learners in grades K-12 with WIDA Español.