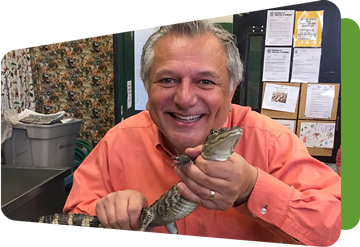 About the Internship
WIDA offers the annual Dassler Internship for undergraduate students with an interest in multilingual learners and professional learning. This internship is in memory of Troy Dassler, a beloved professional learning specialist and scientist at WIDA, who died unexpectedly in December 2020. Interns will participate in WIDA professional learning events, design projects, and collaborate with the professional learning coordinator's office on events and projects that focus on multilingual learners and their success.
This internship will provide training and experience in moderating webinars for a national consortium of 41 states, territories and federal agencies. The intern will work closely with the Education Learning and Research team to provide professional learning to support educators working with multilingual students and their families.
About Troy Dassler
From 2013-2020, Troy Dassler worked at WIDA where he shared his joy of discovery, knowledge of language and teaching, and his continual laughter. Troy had found his perfect fit at WIDA, where he is remembered daily for his knowledge and abilities in science, language development and education. Troy brought smiles to everyone with his hijinks and antics in the office. He stayed at WIDA, until his death, adhering to the WIDA values of innovation, service, the Can Do Philosophy, collaboration and social justice.
Troy worked as a professional learning specialist, connecting with educators in Mexico, Guatemala, Costa Rica, Amsterdam, Brussels, Lima, Taipei, Seoul and other locations around the world. Domestically, state department leaders for English learners consistently requested that Troy visit their state to facilitate workshops with their educators working with multilingual learners. He facilitated more workshops than any other professional learning specialist at WIDA. Troy was a force to be reckoned with when it came to equity, multilingual learners and science.
He was a member of the WIDA Making Science Multilingual team who worked in partnership with the National Science Teachers Association. He was a subject matter expert who designed multiple workshops at WIDA, including: Engaging Multilingual Learners in Science, Educators Collaborating to engage Multilingual Learners, School Leaders: Ensuring Equity for Multilingual Learners, Planning with the WIDA ELD Standards Framework, and Doing and Talking STEM – just to name a few.
Hours and Location
Applicant must be available for 10-20 hours a week in the afternoons when most of our webinars occur (between 1-6pm). This position provides opportunities to work at an office in the Educational Sciences Building on campus. There may be the opportunity to work from home if the applicant has high speed, stable internet and access to a computer in a quiet, professional space.
Important Dates for 2021-22
Application Submissions: Applications will be accepted through December 15.
Internship Dates: January through August 2022 (dates are somewhat flexible)
Note: Starting in August 2022, the position will be filled annually from August – June.
Compensation
Paid internship at $15 per an hour
Eligibility
Undergraduate student at UW-Madison
Ability to use Zoom is preferable
Job Duties
Moderate webinars
Review eWorkshops and materials for copyediting, links and navigation
Package professional learning materials and mail out to team members
Take meeting notes
Perform office duties as they come up
Application Procedure
Submit the following through the UW Student Job Center posting by Dec 15, 2021:
Letter of interest explaining strengths
Resume listing work experience and technology platforms you have worked with for educational or presentation purposes (ex. Google docs, Zoom, Canvas, Schoology, flipgrid, etc.)
Contact information of two references (past employer, teacher, or professor)
Selection
Interns will be selected based on their strengths and communication skills. Shortlisted applicants will be invited to interview.
Contact
For more information, email widainternships@wcer.wisc.edu