Preparing Students for ACCESS for ELLs
Preparing Students for ACCESS for ELLs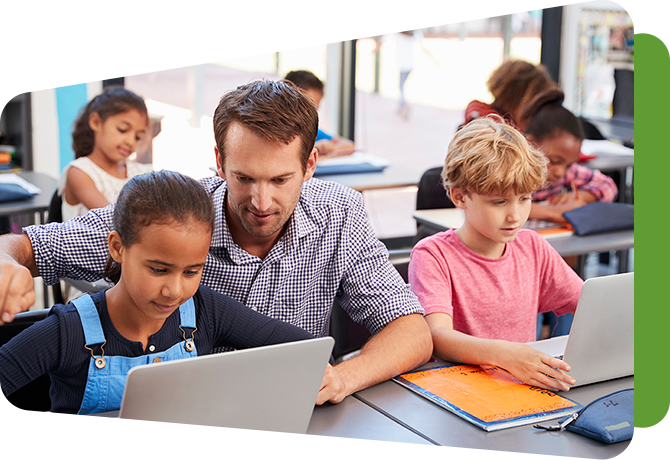 WIDA resources designed to get your students ready for ACCESS
Educators can help prepare students to take ACCESS for ELLs (Online, Paper and Kindergarten).
WIDA recommends that you start preparing about two weeks ahead of testing day:
Familiarize students with the kind of content they will encounter on the test and give them a chance to practice the different question types.
Allow students to practice with the test demo platform so they are comfortable with it on testing day. This is especially important for the online Speaking test.
While you may have some of your own ideas for getting students prepared, WIDA offers several resources to assist you, from tip sheets to practice tests.
If you are administering Alternate ACCESS for ELLs, please visit the Preparing and Administering Alternate ACCESS page.
View the two QuickStart Guides (Online and Paper) below to get started.

QuickStart Guide for Preparing Students for ACCESS Online

QuickStart Guide for Preparing Students for ACCESS Paper
1. Review WIDA's advice on how to prepare your students for ACCESS Paper.
Looking for a place to get started with how to prepare students for ACCESS Paper? Look no further! The ACCESS for ELLs Paper document contains general tips and domain-specific information to help you ease students into testing.
2. Play the  Sample Items for Listening and Speaking  as students follow along in booklets.
Give students a chance to practice answering questions and get comfortable with the audio format of the Listening and Speaking tests.
Use the ACCESS for ELLs Paper Sample Items User Guide to get started, then see the sample item sheets associated with each audio sample below.
Get resources specific to your state
State-specific contact information and additional testing resources, including the ACCESS for ELLs Checklist, for WIDA Consortium members.