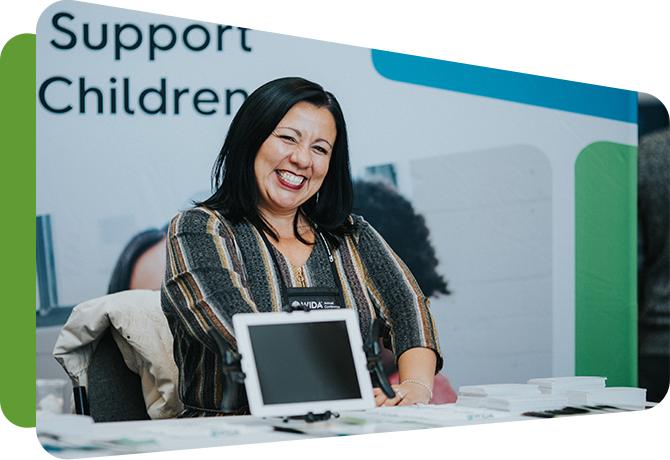 Find WIDA across the country and around the world
In addition to hosting the WIDA Annual Conference, WIDA staff participate in many other regional, national and international conferences throughout the year.
Look for us at these upcoming conferences:
Sunshine State TESOL Virtual Conference - October 2023

October 20-21, 2023
Virtual

WIDA: New (& FREE) Products and Resources to Inform Instruction
Terri Mossgrove

Learn more about SSTESOL.

Southeast TESOL Conference - November 2023

November 8-10, 2023
Myrtle Beach, South Carolina

Strategies and Innovations for Multilingual Learner Success (ML Success)
Dr. Ye He and Xatli Stox

Learn more about SETESOL.
WIDA researchers honored at AERA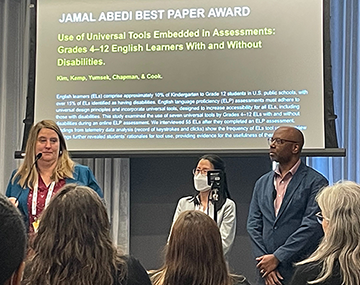 During the 2023 Annual Meeting of the American Educational Research Association, a group of WIDA researchers received the Jamal Abedi Best Paper Award from the Inclusion and Accessibility in Educational Assessment Special Interest Group. Alicia Kim, Jason Kemp, Mark Chapman and H. Gary Cook were honored for their paper, "Use of Universal Tools Embedded in Assessments: Grades 4-12 English Learners With and Without Disabilities," in Sage Journal's "Language Testing." Read about the researchers, their award and find a link to the paper in this article.