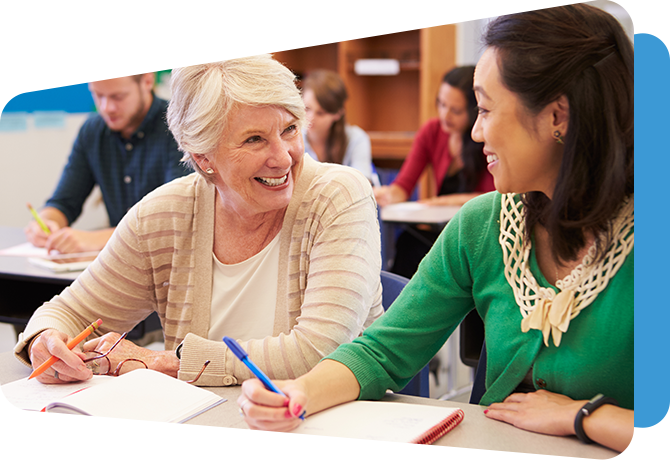 Professional growth opportunities for educators of multilingual learners and research to inform the field 
Helping educators build developmentally-appropriate practices
Built on the foundation of the WIDA Language Development Standards and enriched by practitioner feedback, our instructional resources work together as part of a larger system. In combination with assessment information and WIDA professional development, our teaching tools can enhance your instruction of multilingual learners.
Empowering educators and advancing the field
As you support multilingual learners, you are building capacity in the areas of language development, instructional practices and assessment. WIDA can accelerate your growth with workshops, eLearning, conferences and more. Our research also expands knowledge on effectively supporting multilingual learners for educators, policymakers, and the research community.
Helping educators understand multilingual learners' development
As an educator, you know it's imperative to check in on your students' language development – early on and as they progress. WIDA's world-renowned assessment tools help you to gauge your students' progress. Understanding their progress helps inform your instruction in ways that meet their needs, and helps you identify professional learning opportunities that meet yours.
Multiple formats aimed to develop you... and further the field 
WIDA's professional learning workshops, conferences and eLearning offerings are designed to meet you where you are in terms of your learning needs and your schedule. WIDA's policy reports, conference presentations and scholarly publications inform and influence the field.
WIDA is committed to increasing our support of educators with online professional learning offerings.
The WIDA Annual Conference draws more than 1500 educators of multilingual learners annually.
WIDA researchers have produced more than 200 publications furthering the field.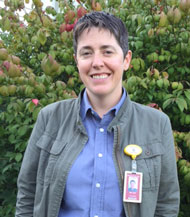 Featured Educator
"I really appreciate WIDA in that you think about EL students in a way that meets students where they are and describes where they need to go in a culturally responsive way. WIDA values what ELs bring to our classes and schools. I feel WIDA is helping our city and state move in the right direction."
Amanda Kail, EL Teacher
Nashville, Tennessee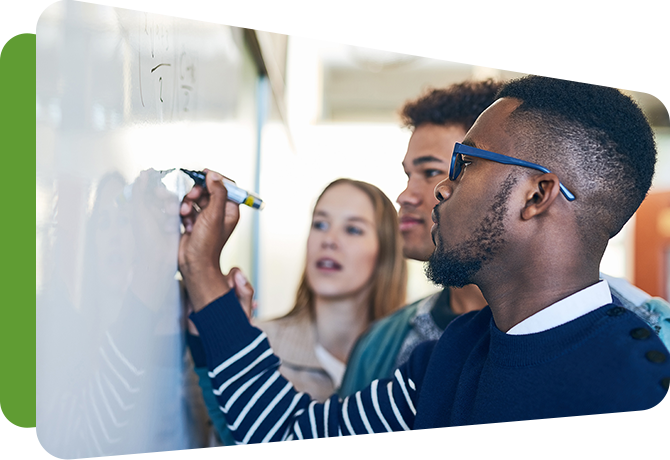 Choose a learning opportunity that meets your needs
WIDA's professional learning opportunities cover a range of topics that address instructional practices for multilingual learners.
WIDA professional learning also supports international educators
Choose your path with a range of professional learning events and courses.