WIDA provides member educators valuable secure resources that require an account:
Looking for training? 
eLearning? 
webinars?
The WIDA Secure Portal (for WIDA Consortium members) also houses ACCESS and Screener materials and test manuals.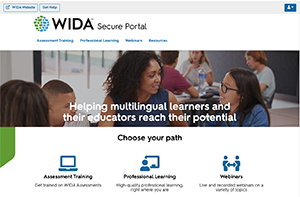 Looking for score reports? 
Screener scoring materials? 
test tickets?
DRC's WIDA AMS also includes data validation, software downloads and ACCESS material ordering.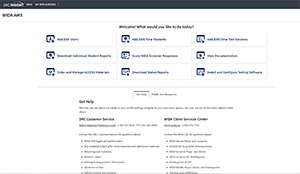 Looking for MODEL Online testing?
Metritech's website houses the online administration of the MODEL assessment and all that goes with it: training, reports, scripts and manuals.