March 2021 Featured Educators: North Carolina EL Teacher Network Leadership Team
March 2021 Featured Educators: North Carolina EL Teacher Network Leadership Team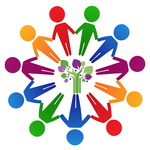 March 4, 2021
This month, WIDA features a team of educators! The North Carolina (NC) English Language (EL) Teacher Network Leadership Team is a group of in-service teachers who work together to develop instructional resources and facilitate networking opportunities for teachers who work with ELs.
"Despite their busy schedules during this challenging time, the leadership team has continued to collaborate and work together to support each other and other teachers who serve ELs," said Xatli Stox, ESL/Title III consultant at the North Carolina Department of Public Instruction.
Xatli, who helps support the team at the state level, suggested WIDA highlight the leadership team because of their ability to empower fellow teachers around North Carolina. "I love their passion for multilingual learners and their families," she said. "I admire their willingness to share their expertise and learn from each other."
The NC EL Teacher Network, the network the leadership team leads, is a community of practice that gives all teachers of multilingual learners a space where they can collaborate, interact, grow as leaders and share ideas to support their students and their families.
The leadership team formed in 2019 with 16 members. Each team member represents a region of the state and serves a two-year term with the opportunity to reapply. Leadership team members have three primary goals: explore resources like blog posts and video tutorials, interact with colleagues through Twitter chats and their Facebook group and reflect on EL education through book studies, research and professional growth.
Through the educator group in #GoOpenNC, the North Carolina open education resources library and #Together4ELs Twitter chats, the leadership team helps educators find community and share information.
Get to know the leadership team
Thirteen members of the leadership team took time out of their teaching day to talk about
what they value most about being a part of the NC EL Teacher Network
the resources, supports or tools that have helped them during the pandemic
the advice they have for their colleagues around the world
Ambar Alcalá de Mejía, English as a Second Language (ESL) teacher, Johnston County Schools
Values most about the network: "The exchange of ideas, so that we don't have to try to reinvent the wheel. Somebody always has an idea or a suggestion that works."
What's helped: "Relationships! Relationships with fellow teachers and relationships with your students. Even if it means listening to a student talk about the very intricate levels of the video game they are playing. I asked this student to write about gaming and now he's starting to write more."
Advice: "Listen to the kids and to your fellow teachers."
Anthony Nesbit, ESL teacher, Craven County Schools
Values most about the network: "Being able to connect with other educators and to feed on the different strengths that everyone has."
What's helped: "Having the tech tools. When we went to remote learning everyone jumped in and started sharing tech tools and how they could be used. I felt like I was attending mini conferences as members of the team were giving screen casts on these really good resources."
Advice: "Have a very good professional network and rely on it."
Astrid Emily Francis, ESL teacher, Cabarrus County Schools
Values most about the network: "I appreciate the opportunity for leadership. I think we all have something to share and teach each other."
What's helped: "Building a professional learning network through social media. I can be in my house and scroll through Twitter and see how teachers around the world are experiencing the same things as me and I don't feel alone."
Advice: "Think about what you can do tomorrow to make it better than what you did today. Every day is different."
Chris Goodnight, ESL coach, Kannapolis City Schools
Values most about the network: "The connection to colleagues across the state. We are able to share ideas about lessons, concepts, resources, but also compare what our districts are doing. It allows you to see 'más allá,' beyond your own circle and paradigm."
What's helped: "Staying in touch on a daily basis with our group chat. We are able to create personal stories, share daily and have someone to reach out to if we need help."
Advice: "Join the team!"
Emily Golightly, media coordinator, Carteret County Schools
Values most about the network: "We don't have a lot of ESL students in my school district and there are just a few of us teachers who work with ELs. The network gave me access to hundreds of people that I could reach out to for resources and ideas."
What's helped: "TalkingPoints is an app that I use to communicate with parents in their home language. I use Flipgrid to record video and speaking practice opportunities."
Advice: "Don't hold yourself to some 'social media' standard of perfection. Everybody is doing the best they can. We all have different challenges and it's really hard but we're all in this together."
Jeremy Saunders, ESL teacher, Sugar Creek Charter School
Values most about the network: "The collaboration and ability to learn new strategies and ideas for working with students and other teachers."
What's helped: "Resources like GoOpenNC, the Podcast PD NC, speaking recording tools and the project and class activities in the Together4ELs Blog."
Advice: "Be kind to yourself and your students. Keep it simple, but effective and challenging, as well as fun for your students in the digital platform. Focus on your students and your passion for their learning."
Joy Hamm, Virtual Academy ESL teacher, Winston-Salem/Forsyth Schools
Values most about the network: "The teacher network has been a great catalyst to start creating capacity. Not only among our small leadership team, but taking it a step further by encouraging others in our districts to join in."
What's helped: "I feel like this time has really shown me that if I was an island by myself in the past, that is not possible during the pandemic. I'm grateful for my colleagues and the network."
Advice: "Laugh when things don't go as planned. Lessons fall apart and technology doesn't always work. Learning to find something to laugh about every day has been helpful for me."
Lisa Sibaja, ESL teacher, Ashe County Schools
Values most about the network: "I come from a small district and we only have three ESL teachers. The network helps me get ideas to share with my district and to keep a pulse on what's happening in the state and how other educators teach ESL."
What's helped: "The ideas from the network. I glean so much from our discussions and from our meetings."
Advice: "Remember to breathe. Be patient with yourself and other people."
Luisa Palacio, ESL/MEP lead teacher, Northampton County Schools
Values most about the network: "Every time we get together, I know I become a better person and a better professional. Learning together is one of the most valuable parts of being on the team."
What's helped: "Having great relationships with content teachers, parents and students. And taking the time to talk to students everyday to make sure they are okay."
Advice: "Keep up the humor and try to be positive. Have a good relationship with parents and teachers, so that everyone trusts you enough to know that when students are with you, they are safe."
Neera Bhat, ESL teacher, Durham Public Schools
Values most about the network: "All of the partnering and collective-thinking that goes on in the network."
What's helped: "This team has sharpened some already existing skills such as listening, communication, collaboration and problem solving. It has helped me acquire new skills, too, such as thinking outside the box, challenging my boundaries, leadership and flexibility."
Advice: "Join the team and listen, learn, collaborate and set a culture for professional development and professional dialogues."
Omar Lemus, biliteracy and ESL teacher, Henderson County Schools
Values most about the network: "The amount of knowledge you have access to. I'll ask a question and know that I'll get an answer right away. It's also about the friendships. Knowing there is somebody else out there going through what you are going through."
What's helped: "Our colleagues. I have learned a lot from my colleagues and from this network."
Advice: "At the beginning of the pandemic, I felt overwhelmed when I saw what everybody else was doing compared to what I wasn't doing. My advice is to ask. When you see somebody else doing something new, ask them how it works. Then find your own comfort zone. Sometimes we feel overwhelmed and like we are not doing enough when we are actually doing just what we need to be doing."
Tori Mazur, ESL teacher, Durham Public Schools
Values most about the network: "I started in my school district only three weeks before the pandemic, so I still feel like I don't know my school or colleagues that well. The network brings a sense of comfort to me because it has been a constant throughout this time."
What's helped: "Giving kids a consistent user experience. My school uses ClassDojo, so I learned how to use ClassDojo. I didn't want my families to have to use two different apps. I try to think about what the experience is like for the student on the other end of the screen."
Advice: "Be flexible and adaptable. Tell yourself 'okay, I can do this, I can adapt.' But know your limitations."
Vivian Simmons, ESL/Dual Language Immersion teacher, Iredell-Statesville Schools
Values most about the network: "This is a great group to ask questions, clarify doubts, and see what other teachers in the same position are experiencing. We are not alone in this."
What's helped: "Reading educational blogs and listening to podcasts to find inspiration and a new positive connection to what you do: teaching and helping your students succeed. I enjoy listening to Larry Ferlazzo and reading Valentina Gonzalez's posts."
Advice: "Things have been different this year in education but always remember to keep things simple and manageable. Self-care is also important."