March 8, 2021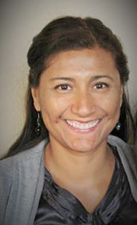 This month, Conversations with Tim features a discussion between Tim Boals, WIDA founder and director, and Susana Johnson, an assistant professor in bilingual education and TESOL at New Mexico State University (NMSU). They sat down (virtually, in their home offices) with Merideth Trahan, WIDA chief of staff, to talk about translanguaging. With Merideth moderating, Tim and Susana define translanguaging and how teachers can use this important practice in their classrooms and beyond.
This conversation has been lightly edited for clarity and length.
New this month: a listening option! If you want to listen to Conversations with Tim while walking the dog or driving, now you can!
Listen to the audio here or continue reading below.
Want to learn more? Check out the WIDA Focus Bulletin on translanguaging.
Merideth: In January, we had a conversation about our new standards framework and how it gives space for students to use all their linguistic abilities. We want to build on that conversation and dig into translanguaging, which, in the same light, honors all the linguistic capacities students have at their disposal within who they are as people.
Susana: One of the things that I really like about the 2020 Edition is the multi-modal piece. I think where translanguaging fits in is technology. An example of this comes from a teacher who uses technology as a way for students to understand complex texts. Before they get to the text, this teacher has students watch a video in their home language and listen to interviews in English. By the time the students get to the actual text, they have all this background knowledge, which in language development is so critical. The role that translanguaging plays in all of this is definitely to comprehend complex content and text.
One of the other things that fits with this is the idea of developing ways of knowing bilingually. Because, for our students, their language practice is to speak two or three languages in one sentence depending on who they are communicating with. By students carrying that practice to school, and us allowing it as their whole linguistic repertoire, it builds bi and multilingual identities. We then start to embrace their bi and multilingualism. Especially right now with the social-emotional component and being online. Some of the teachers that I've been working with are not going to worry about being really structured in English and Spanish.
Merideth: When you talk about the social-emotional component, is it that students are able to use whatever comes up for them versus feeling like "Now I have to use English, not Spanish?" Or is it the social-emotional benefit of being able to speak what's spoken at home and the comfort that gives?
Susana: I think the social-emotional element is that students bring these linguistic resources from home. And that they're able to then express themselves in that way and the teacher allows it. When the target language is English and we don't allow them to use their full repertoire, students may decide not to say anything because they think they won't say it correctly in English. When we are rigid like this, students start to internalize it. Expression is halted. It's important to have structure – but there has to be flexibility. I think this helps the student to really embrace their identity.
Merideth: This makes me think that one of the unintended positive consequences of COVID is paying attention to social-emotional health and how that impacts the support for translanguaging.
Tim: I think the beauty of translanguaging is that it really connects to the whole child and the assets-based philosophy that WIDA has pushed all along. The fact that we're paying more attention to what translanguaging is and how we encourage teachers to make space for it. It's not like you teach translanguaging so much as you make space for translanguaging, and you have a mindset that allows students to reuse their full repertoire. And I think it's – that's very consistent with what WIDA has always pushed.
Merideth: Susana, we're wondering because you live in New Mexico, which is a bilingual state. How does that influence your work or the acceptance of it? Or the energy behind it?
Susana: I think a lot. Across many states we have the bilingualism biliteracy seal. In our state we do a lot with bilingualism, but not a lot with biliteracy. So we're looking at writing a bill on biliteracy framework. We want to bring in experts from the field to look at biliteracy as a pedagogy, so teachers can really start learning. I'm also applying for a grant to develop a biliteracy pedagogy course for my students.
Merideth: It's really interesting to think about that kind of partnership because your state is a bilingual state and it's valued that they're willing to go deeper and explore and spend the time and energy and resources to really figure out how to do it well. That's really impressive.
You both mentioned the students and their identity and the meaning behind translanguaging. What happens if we don't honor that students are bringing multiple languages to their learning experiences and to schools?
Tim: Students shut down. I think some of what you were saying before, Susana, really points that out. Language is tied to identity, they are inseparable.
Susana: One of the metaphors colleagues and I use in a book I co-authored is translanguaging corrientes. It's a current. All students bring this current, or corriente, to their classrooms as they are trying to express themselves. If that gets halted, or dammed, it gets stagnated. The water just sits there. Students don't feel like they are growing socially, emotionally and linguistically because they are afraid to express what's in their mind.
I remember when I was doing an exploratory study for some Spanish development work and I said to a student "lo que miras," "tell me what you see." She started telling me what she saw: "I see this" and "I see that." And I said "me lo puedes decir en español." And she said "I did tell you in Spanish." For her it was like, "what part of this are you not understanding?" Does it matter if it wasn't in Spanish?
One of the teachers I have worked with tells students about translanguaging because a lot of times we don't tell them. Even from kindergarten they know. They may not call it translanguaging but they hear "use our repertoire." They start latching on to that and internalizing it in a positive way.
Merideth: We offer WIDA Early Years. When we think about that program, how early does translanguaging start for children?
Susana: We have an early childhood facility at NMSU. When I go to the playground there, there are bi and multilingual students – not just speaking English and Spanish, but Arabic – and they're all just communicating with and learning from each other.
So, I think we need to make sure our pre-service teachers know it's okay for their students to translanguage. If we start at that age, that bilingual identity starts building and they start internalizing that "it's okay for me to speak my language practices from home." For me, I think the identity that my parents and my community have built has helped me in progressing in education and maintaining my bilingualism because I think I had that confidence and that identity really instilled in me. For me, that's key.
About Conversations with Tim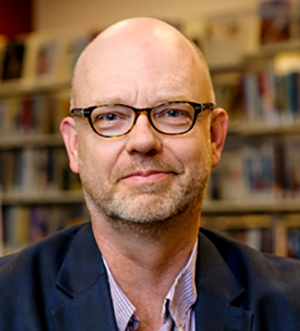 Conversations with Tim, WIDA Founder and Director is a monthly WIDA news article that features a conversation between WIDA Founder and Director Tim Boals and a colleague or two in the field of multilingual learner education. Together, they discuss the important innovation, research and collaboration taking place today.