FAQ series: WIDA ELD Standards Framework, 2020 Edition
FAQ series: WIDA ELD Standards Framework, 2020 Edition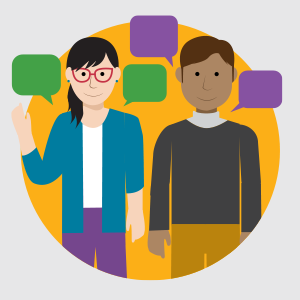 February 26, 2021
The WIDA standards team has released a series of frequently asked questions (FAQs) addressing elements of the WIDA English Language Development Standards Framework, 2020 Edition. The FAQs are informed by common educator questions collected from the WIDA eSummit, focus groups, surveys and the Q&A Webinar Series. The documents provide a deeper look into the 2020 Edition for district and school leaders, language and content teachers and instructional coaches. The series includes:
Introduction to the 2020 Edition: focuses on the components of the new framework, major shifts in the 2020 Edition, and what has remained the same across editions
Big Ideas of the 2020 Edition: addresses what the Big Ideas are and why they are important to the 2020 Edition
Key Language Uses: dives into what the Key Language Uses are, how they have changed from their introduction in the Can Do Descriptors, and more
Language Expectations: highlights how Language Expectations are built, and how they are related to Language Functions and Features
Proficiency Level Descriptors: dives into why the Proficiency Level Descriptors are represented in a continuum, how they can be used in practice, and more
To get the 2020 Edition and supporting resources (including recordings of past Q&A webinars), visit the ELD Standards Framework webpage.