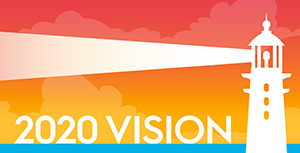 August 31, 2020
WIDA is excited to announce that the WIDA English Language Development Standards, 2020 Edition will be released in early winter, 2020-2021. Earlier this year, due to the impact of COVID-19 on schools and communities around the world, WIDA collaborated with state education agencies to determine a new release date for the 2020 Edition. Upon release, the WIDA ELD Standards, 2020 Edition will be available as a downloadable PDF document in the WIDA Store.
The 2020 Edition of the WIDA ELD Standards builds on ideas and concepts from existing resources and prior editions. This edition addresses the latest theories, policies and practices and includes several new features such as clear language expectations, and materials that are specific to each grade-level cluster (K, 1, 2-3, 4-5, 6-8, 9-12).
This academic year presents unique challenges and a shift in priorities for educators around the world. To address the shift for many to distance teaching and learning, and to support educators in having the resources they need to use the WIDA ELD Standards, many of the learning opportunities and implementation resources are being tailored to distance learning. WIDA has the following resources and learning opportunities available to support educators to learn more about the 2020 Edition:
Download the updated Guiding Principles of Language Development.
Explore WIDA's foundational beliefs about language development and supporting research.
Advocate for multilingual learners and put the Can Do Philosophy into action.
Refer to WIDA resources on the 2020 Vision page to learn about big ideas and new features of the 2020 Edition:
Use the 2020 Vision PowerPoint slides to inform your colleagues that a 2020 Edition of the WIDA ELD Standards is coming!
Promote the 2020 Vision flyer.
Choose a pathway for professional learning:
Attend the WIDA eSummit, a free virtual learning event, available to domestic Consortium members October 12-30, 2020.
View WIDA eSummit recorded webinars, available to domestic and international Consortium members, available early November 2020.
Join the 2020 Vision Q&A Webinar Series, to learn about features and changes to the 2020 Edition of the WIDA ELD Standards, starting in winter 2021.
Learn about WIDA Professional Learning opportunities, coming spring 2021.
Learn more about the 2020 Edition on the 2020 Vision webpage and join the discussion on WIDA Facebook and Twitter using #WIDAstandards.