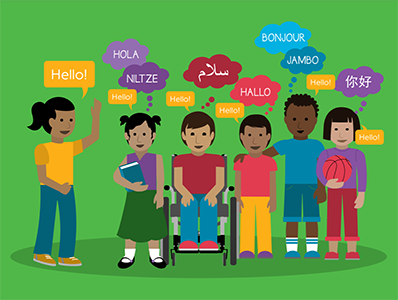 February 16, 2022
The WIDA Illustrated Guiding Principles of Language Development – a colorful booklet of 10 principles that exemplify the WIDA Can Do Philosophy – are now available in 13 additional languages, for a total of 14 languages. These 14 languages are English, Arabic, French, Haitian Creole, Hmong, Korean, Portuguese, Russian, Simplified Chinese, Spanish, Somali, Tagalog, Urdu and Vietnamese.
The Illustrated Guiding Principles guides educators in conversations with parents, families and community members about
Honoring and amplifying the importance of home languages and cultures
Understanding multilingual learners' language development and learning
Advocating for the unique opportunities and perspectives that multilingual learners bring to K-12 schools
Leveraging multilingual learners' diverse backgrounds to enrich educational programs, classrooms, communities and beyond
The Illustrated Guiding Principles define what it means to be a multilingual learner, which is key to WIDA's Can Do Philosophy. The Can Do Philosophy is meant to help educators focus on what language learners can do, which sends a powerful message that students from diverse linguistic, cultural and experiential backgrounds contribute to the vibrancy of our early childhood programs and K-12 schools.
The translated versions of the Illustrated Guiding Principles are in the WIDA Resource Library.
Tell us what you think!
Are you planning on using the Illustrated Guiding Principles? Have you already used them? We want to know if this tool is a helpful classroom resource. Complete this survey to give us your feedback.
Enter our social media contests for a chance to win WIDA Store wares 
To celebrate the Illustrated Guiding Principles, we are holding giveaway contests on Instagram, Facebook and Twitter. Stop by each platform between March 9 and 16 to enter the contests! One follower on each platform will receive:
one WIDA ELD Standards Framework, 2020 Edition book
a set of Grades K-5 Reference Cards: Proficiency Level Descriptors
a set of Grades 6-12 Reference Cards: Proficiency Level Descriptors
one WIDA bag 
About the Author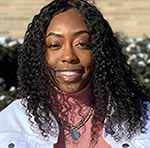 Kaitlyn Mathis is a junior at the University of Wisconsin-Madison studying international business and marketing. She is currently a marketing and conference assistant intern at WIDA.