The December 2019 edition of WIDA News includes an interview with December's Featured Educator, a reminder about Standards Public Input Survey, a New Focus Bulletin on Oral Language, upcoming professional learning events and more.
WIDA Holiday Message 
We at WIDA want to wish you a happy holiday season. We are so grateful for the work that you do every day to ensure the success of multilingual learners. WIDA will continue to devotedly support you by providing educator resources, professional learning, research to advance the field, and world-class language development assessments. I feel truly humbled when I hear from teachers how we are able to support your work to serve multilingual learners and their families. Please know that your friends and colleagues at WIDA wish you the very best and look forward to another year working with you to make a positive difference.
Best wishes for a Happy New Year,
Tim Boals, WIDA Founder and Director
Meet ESL Teacher Barbara Kwan from Massachusetts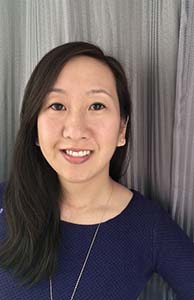 Featured educator Barbara Kwan started her career in media publishing in New York City. She moved back home to Boston and earned a Teaching English Language Learners Certificate because she says, "I was interested in working with the numerous ELLs in the area. I felt connected having had my own experience growing up using a mix of English and Cantonese at home, or 'Chinglish' as my family playfully liked to call it." Barbara went on to say, "WIDA has an abundance of resources that help guide my teaching practice, assessment of students' growth, and conversations with other teachers. With Model Performance Indicators providing examples of language standards to focus on, I am able to..."
WIDA ELD Standards, 2020 Edition: Last Chance to Give your Input
The window to provide your input on the 2020 Edition is closing soon. WIDA wants all educators ranging from Administrators and Instructional Coaches to Content Teachers and ELL Specialists to provide input. Be a part of the vision where all students can develop language and learn content across educational settings.
Here's how to get started:
Visit the English Language Development Standards webpage to view the 2020 Edition draft standards resources. Before you start reviewing drafts, make sure to watch the tutorial or read the introduction.
Choose a draft that best matches your unique expertise and review.
Complete the survey by December 15.
New Focus Bulletin on Oral Language
Don't miss WIDA's new Focus Bulletin on Oral Language in the Classroom. This brand-new Focus Bulletin provides tools for educators to better understand the kinds of spoken language students need for success in the classroom. Plus, you are able to take a closer look at the ACCESS for ELLs Speaking test through sample test items.
WIDA tip: You can find this Focus Bulletin, and other resources like it, in the WIDA Resource Library.
2020 WIDA Annual Conference Call for Proposals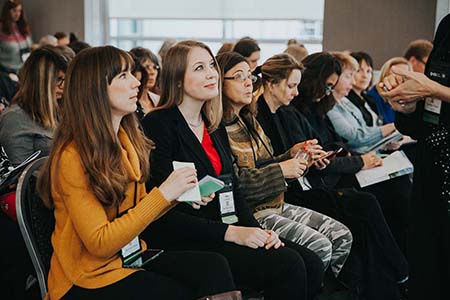 The WIDA Annual Conference is the premier event for educators of early childhood-Grade 12 multilingual learners, bringing together educators from around the globe to network, share best practices, and discover innovative classroom strategies. We invite you to share your expertise with other educators as a presenter at the 2020 WIDA Annual Conference by submitting your proposal before the deadline of January 19th. This year's conference takes place October 26-29, 2020 in Denver, Colorado. Still not convinced? Here are the Top 10 Reasons to Present at the WIDA Annual Conference. 
Mark your Calendars: Holiday Hours for WIDA Client Services and DRC Customer Service
WIDA Client Services Center
Mon. 12/23: 8:00am-5:00pm CT
Tues. 12/24: CLOSED
Wed. 12/25: CLOSED
Thurs. 12/26: 8:00am-5:00pm CT
Fri. 12/27: 8:00am-5:00pm CT
DRC Customer Service
Tues. 12/24: CLOSED
Wed. 12/25: CLOSED
Wed. 1/1: CLOSED 
Contact the WIDA Client Services Center or DRC
Work with WIDA
WIDA continues to grow and our employment opportunities are updated on a regular basis. Check out the WIDA Careers page to see current openings.