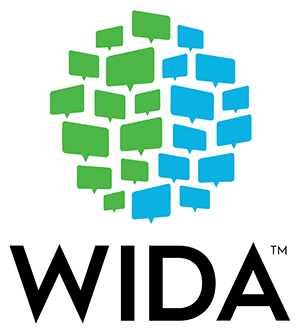 January 21, 2021
Dear WIDA community,
At WIDA, our work is driven by a core purpose: providing educators and families with high-quality tools and resources that ensure equity in education for multilingual learners. This commitment is woven throughout the entire WIDA system of assessments, research, language standards and professional learning.
To promote equity and comply with the Every Student Succeeds Act (ESSA), the 40 states, territories and federal agencies that make up the WIDA Consortium must ensure that their educators are monitoring and reporting on student language development progress. This is accomplished by using ACCESS for ELLs, our suite of summative English language proficiency assessments.
WIDA recognizes that for the administration of ACCESS assessments this year, pandemic conditions require WIDA Consortium members to manage student safety, equity concerns and federal requirements (USED Guidance 1.18.21).
Last fall, WIDA discussed detailed options for a remote administration of ACCESS with consortium members. We listened to voices from all corners of the consortium. The primary concern we heard was the burden that any equitable, remote administration would place on already overloaded local educators and families of multilingual learners. These challenges, along with other concerns, outweighed the potential benefits of remote delivery.
At the request of consortium members, WIDA developed a best practices resource designed to support test coordinators and test administrators in safely administering ACCESS and WIDA Screener. This guidance is based on CDC suggestions and safe practices that we learned from member states who administered ACCESS during the pandemic in 2020. WIDA is also working diligently with consortium members to provide as much flexibility as possible with respect to testing window timeframes. Many states have successfully begun testing. Most states have delayed or extended their testing windows. WIDA will continue to adjust testing windows in response to the needs of consortium members.
WIDA firmly believes that student and educator safety is paramount. As such, we fully support state and local guidance to prioritize safety in student testing during this challenging time. We also recognize that there may be circumstances where families do not allow their students to test. We support families' choices. For those students who are able to test, WIDA is developing guidance with respect to appropriately interpreting and using these score results to better understand student language progress and educational needs.
We thank you for all that you are doing to support multilingual learners.
Sincerely,
Tim Boals
WIDA Founder and Director