WIDA Consortium Membership Benefits
WIDA Consortium Membership Benefits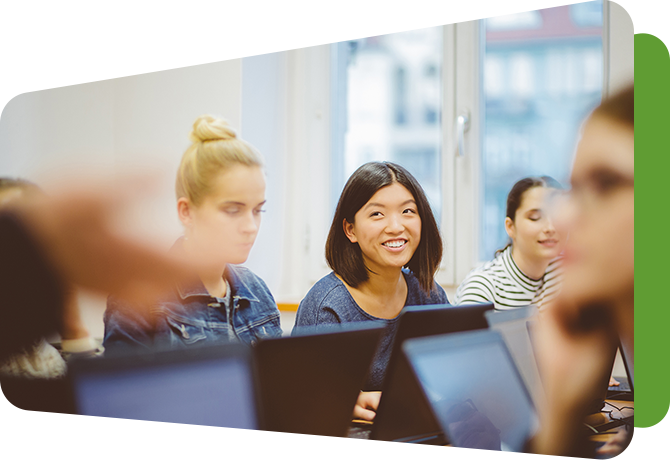 More than assessments... comprehensive, research-based support
Becoming a member of the WIDA Consortium means more than having access to our leading educational tools, assessments and professional development opportunities. Our 41 member states, territories and federal agencies enjoy the following comprehensive benefits.
We can help you solve your state's specific challenges.
As a thought leader in academic language development, WIDA is prepared to support your unique needs and help solve challenges specific to your state. Specifically, we provide technical assistance in the following areas:
Guidance on program structuring
Test data interpretation
Educator professional learning
Custom projects, upon negotiation
We won't stray from our focus: culturally and linguistically diverse students.
As a mission-driven organization, you can rest assured that we will continue to lead the way in advancing academic language development and academic achievement for culturally and linguistically diverse children and youth.
We help you meet all needs with one cohesive system.
While most people know WIDA for our signature assessment for ELs, our members enjoy much more - a fully integrated, theoretically sound, research-based, academic language development system connected to learning standards and supported by professional learning. In fact, WIDA not only supports educators and their language learners, but also helps member states meet their state and federal Title I and Title III requirements. The main benefit for our integrated system is critical: it allows for shared understanding amongst the entire state and local educational system: administrators, EL teachers, general education teachers, parents and students.
You have exclusive access to industry-leading resources.
Specialist Teams: Support from dedicated specialist teams in assessment, research and policy, professional learning and client relations
Technical Assistance: Technical assistance on the implementation of federal, state and local policies and data-driven decisions
Professional Learning: A wide-range of high-quality, research-informed, practice-oriented professional learning in a variety of formats and topics
Academic Experts: Access to more than 15 nationally-known PhDs/EdDs committed to continually advancing language development research
24/7 Resource Library:

Online learning modules
Instructional planning supports, such as Can Do Descriptors
Key topic focus bulletins
Research articles and publications

Customer Service: Access to a Client Services Center, staffed with experts to answer questions via phone or email
Store Discounts: WIDA Store product discounts exclusive to members.
You can collaborate with other experts from across the nation.
As a WIDA member, you'll have access to collaboration with other member states. To this end, WIDA hosts quarterly member calls along with an annual in-person board meeting. In addition, the WIDA Annual Conference brings together more than 200 leaders in the field, and draws more than 1,500 attendees, both in-person and virtually, who benefit from professional learning, idea sharing, relationship building and strategic collaboration.