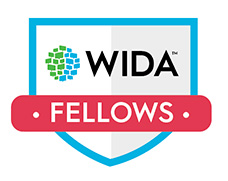 September 7, 2023
WIDA is excited to welcome new and returning WIDA Fellows for 2023-2024. The program, launched in 2019, brings expert educators and WIDA staff together in a collaborative effort to enhance the development of WIDA products and services.
"WIDA Fellows enrich their teaching and learning spaces with their passion and expertise," said Analleli Hernandez, Assistant Director of Educator Learning, Research and Practice. "When they come together, they exchange ideas and words of wisdom and uplift each other, as well as the profession, to continue serving multilingual learners in the classroom and their school communities. Their collective energy is inspiring and energizing."
Welcome back to our returning WIDA Fellow Instructional Experts:
Rachel Braun (English Learner Teacher/Coordinator), Lexington, VA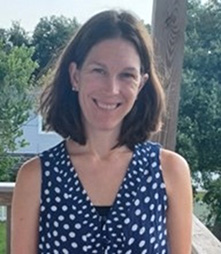 Rachel Braun is an EL teacher/coordinator at Lexington City Schools. She has taught ELs from kindergarten through high school over the last 17 years in five states. She is a National Board Certified Teacher (NBCT) in English as a New Language and holds an MSEd in Literacy Education with an emphasis in ESL and bilingual education. Rachel is passionate about celebrating her students' multilingualism and has taught in dual language programs in three states. She supports her current school community as a teacher, coordinator, and interpreter. Rachel is driven by the desire to support others just as she has been supported throughout her career, and she is passionate about inspiring children to recognize their voice, talents, and passion. 
Gail Cappaert (Multilingual Case Manager for English Learners), DeKalb IL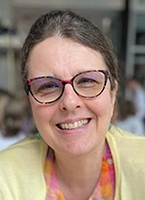 Gail Cappaert is a multilingual case manager for English learners at Dekalb High School. She received a bachelor's degree from Michigan State University and started her career in education teaching Spanish and German. Gail worked for two years at the American School of Quito, Ecuador, and went on to earn a master's in TESOL from Grand Valley State University and a doctorate from Northern Illinois University. She also teaches ESL methods for undergraduates and loves working with teacher candidates. Gail's goal is to empower students through education and she strives to help students excel in English and to be proud of their home language and culture.
Jennifer Cárdenas (Multilingual Program Specialist), Columbia, SC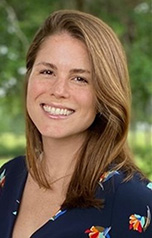 Jennifer Cárdenas is a multilingual program specialist in an elementary school in Columbia, South Carolina. Before she became an MLP specialist, she taught second and fourth grades in mainstream classrooms. Jennifer received her master's in education from the University of South Carolina, where she is currently pursuing a doctoral degree. Her current study focuses on language learners' identities in the mainstream classroom. Furthermore, Jennifer's teaching philosophy includes providing students the opportunity to authentically engage with each other and within our world to make a positive change. Her perspective on the purpose of education includes giving all students equitable access to the curriculum, as well as taking into consideration their diverse cultural and linguistic backgrounds. For this reason, Jennifer loves collaborating with mainstream teachers in a co-teaching capacity. She also loves to travel and work with learners in classrooms worldwide.  
Rana Chaaban (English as a Second Language Teacher), Mooresville, NC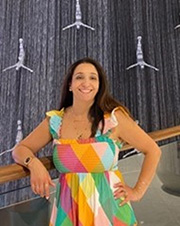 Rana Chaaban is an ESL teacher at Coddle Creek Elementary and Brawley Middle School in North Carolina. Her journey in education started 25 years ago. Born and raised in Lebanon, Rana obtained her certificate in teaching English and English as a second language from the Teacher Training College of Beirut. Before immigrating to the United States, she spent the first three years of her career teaching in private and rural public schools in Lebanon. Rana's experiences teaching abroad and facing the challenges of moving to a new country have shaped her perspective as an educator. As the founder of her school's multicultural night, she celebrates the diversity of her students and embraces their home languages in their English learning journey.
Isabel Haller-Gryc (English Learner Curriculum Coordinator), Plymouth, MI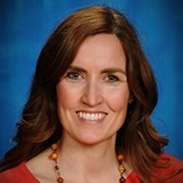 For the entirety of her professional career, Isabel Haller-Gryc has worked to enhance English language instruction for students of all ages. She began her teaching career more than two decades ago in inner-city Phoenix as a bilingual first-grade teacher. Isabel taught adult English language learners at the university level after moving to the Pacific Northwest before going back to work in K–12 education as an MLL specialist. Additionally, she has served as an adjunct faculty member for MLL teacher education programs at both the undergraduate and graduate levels. Isabel is passionate about assisting teachers in identifying and removing barriers to ensure equitable outcomes for MLLs. She is particularly devoted to helping educators implement linguistically responsive practices to meet the demands of the core curriculum. Isabel recently received her EdD in Education Policy, Organization, and Leadership with a focus on diversity and equity from the University of Illinois. Her research centered on teachers' linguistic awareness in relation to the Common Core State Standards writing demands. Her findings emphasized the necessity for enhanced professional learning, particularly the inclusion of the WIDA ELD Standards Framework to support teachers of MLLs. Currently, Isabel serves as the EL Curriculum Coordinator for Plymouth-Canton Community Schools in Plymouth, Michigan.
Maryna Hedeen (English Learner Teacher), Woodhaven, MI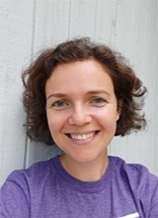 Maryna Hedeen holds a Bachelor of Arts in Ukrainian and English from Vinnytsia State Pedagogical University (Vinnytsia, Ukraine) and a Master of Arts in TESOL/Applied Linguistics from the University of Northern Iowa (Cedar Falls, IA). She works as an English learner teacher in the Woodhaven Brownstown School District where she helps K–7 multilingual students at Bates Elementary and Brownstown Middle schools. Maryna is an advocate for her students and strives to help them succeed socially and academically in and out of the classroom. Among other projects, she collaborates with media specialists and classroom teachers to bring multicultural books to school libraries and classrooms to make sure that her students are being represented. Maryna gives presentations to her colleagues concerning the uniqueness of working with multilingual learners. She also helps her colleagues develop appropriate accommodations for multilingual learners and incorporate multicultural content into the curriculum. Maryna champions the celebration of heritage months (Hispanic, Arabic, AAPI) by sharing materials with teachers and students. She seizes every opportunity to take her students on field trips around Southeast Michigan so they can experience new and interesting things while trying to figure out who they are and where their dreams can take them. In her free time, Maryna enjoys reading, walking around new and familiar neighborhoods, and taking day trips with her family.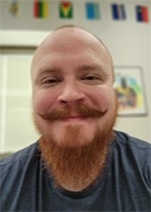 Bryan Johnson (English Learner Teacher), Bismarck, ND
Bryan Johnson is a secondary EL teacher at Bismarck High in Bismarck, North Dakota. He has been teaching for seven years, five of them being in EL related positions. Bryan was previously an English literature teacher but felt the pull to ELL after working closely with a student in his class. He has piloted programs to implement the WIDA Standards Framework in his district and is a staunch fighter for equity and inclusion in the education system.
Claudia Martínez (English to Speakers of Other Languages Teacher and Adjunct Professor), Reidsville, GA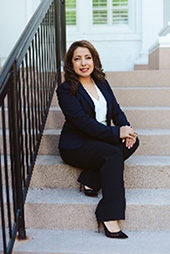 Claudia Martinez is an ESOL teacher at North Tattnall Middle School and an adjunct professor at Georgia Southern University. She was the 2020 GATESOL teacher of the year. Martinez received the Best Example of Teacher & Student Wellbeing Programs award at the 2022 Georgia Tech and Learning Summit. Her personal story is proof that when given the right conditions, students can accomplish anything. Martinez is a first-generation immigrant and high school graduate. She is a product of public education in a southern rural district. Martinez is passionate about educating others and believes in the importance of critical and culturally sustaining pedagogy. She decided to become an ESOL teacher because she knew the EL and migrant struggle firsthand. "I became an ESOL teacher to help create better learning experiences and opportunities for other minorities. I want to show other minority students that they can go to college and make a difference. I want them to see me and think, 'if she could do it, I can do it too."
Jaqueline Nelson (Multilingual Learner/Literacy Coach), Providence, RI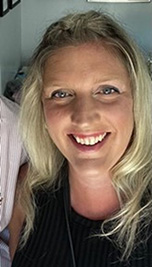 Jackie Nelson is a MLL/Literacy coach at Central High School in Providence, Rhode Island. Central High School is a comprehensive high school that serves all students in Providence including a cohort of students with interrupted formal education (SIFE) who are interested in receiving a traditional high school education and diploma. Part of her role as a coach allows her to manage and implement curriculum, plan field trips, work with teachers to support instruction of MLL students, participate on the response to intervention team, and collaborate with leadership to improve programming for the students in Providence. Jackie brings nearly 15 years of urban teaching experience to her position. She received her master's in TESOL from Rhode Island College in 2016. As an advocate for equity, Jackie has participated in many statewide organizations to ensure that multilingual learners have the highest quality education and a wide variety of opportunities to share their assets with their communities. She takes great pride in her home state of Rhode Island and strives to make the smallest state in the nation the most welcoming for all.
Sarah Parrish (Department of Multilingual Learning Content Specialist), Silver Springs, MD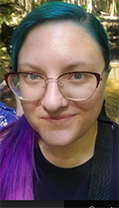 Sarah Parrish is the multilingual learner content specialist at Argyle Middle School in Montgomery County, Maryland—supervising English, French, and Spanish language learning programming. She holds a bachelor's in Spanish and linguistics from New York University, with teaching certification in special education and English as a second language. Sarah completed her master's in students with disabilities and a bilingual extension in Spanish at the City College of New York through the NYC Teaching Fellows Program. She is a National Board Certified Teacher (NBCT) of English as a new language.
Theresa Vick (English Language Learner Specialist), Fairbanks, AK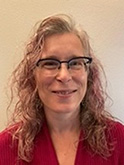 Theresa Vick has taught at the Fairbanks North Star Borough School District for over 20 years and—for most of that time—worked as a district-wide English language learner teacher and consultant. After she graduated from the University of Alaska-Fairbanks with a Bachelor of Arts in English, she became interested in multilingual literacy as a Peace Corps volunteer in the Philippines. Theresa went on to work as an English language assistant in Japan, and subsequently earned her Master of Arts in Teaching English to Speakers of Other Languages at the University of Birmingham, U.K. She is passionate about guiding students to discover their own path and power so they can work toward the future of their choosing.  
Welcome to our new WIDA Fellow Instructional Experts:
Roberta de Sousa (ESOL Teacher), Portland, ME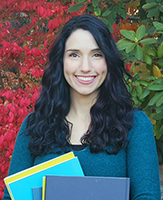 Roberta de Sousa is from Brazil. She has a master's degree in TESOL from the University of Southern Maine. She feels fortunate to be an ESOL teacher at Reiche School, a teacher-led school and the most diverse elementary school in Maine. At her school, she is also a member of the Instructional Leadership Committee. She loves teaching English, collaborating with peers, learning other languages, and seeing her son develop his bilingual skills. Her experience immigrating to the U.S. helps her build strong connections with students and families. She believes ML students' success is the result of a shared partnership between students, school staff, parents, and the community. In her practice, she uses an asset-based approach to build upon her students' first language skills and previous knowledge.
Beth Evans (English as a Second Language Teacher), Washington, DC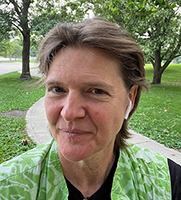 Beth Evans is a former journalist who started teaching in Peace Corps (China) then went on to teach English learners in New York, Florida, Vermont, and Illinois. She has presented at TESOL, NNETESOL and MATSOL, as well as statewide arts integration and technology conferences in Vermont. Beth has taught students ranging from early elementary to adult, including pre-service teacher training. She has at times served as SiOP trainer, ESL coach, and WIDA standards trainer. During the 2023-24 school year, Beth will begin work at a high school for at-risk students, where she hopes to put into practice recent training in the Modern Classroom Project model and the Mutually Adaptive Learning Protocol. Beth earned her MA in TESOL from Columbia Teachers College. 
Elizabeth Fernandes (English Language Development Teacher), New Bedford, MA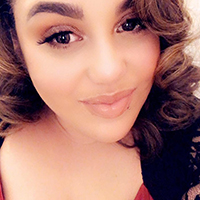 Elizabeth Fernandes is an English Language Development Teacher at Global Learning Charter School in New Bedford, Massachusetts. She is an experienced educator committed to working towards equity and academic excellence for all students, not only through her career, but in her community. Elizabeth is currently in her twelfth year of teaching. Although her journey as an educator started with teaching kindergarten, she has had the opportunity to teach and mentor students in all grade levels K-12. In addition to teaching she serves as the Bridge Coordinator of the Upward Bound Program through the University of Massachusetts Dartmouth which provides support and opportunities for low-income and potential first-generation college students and veterans to prepare for and succeed in higher education. In her role as Bridge Coordinator she recruits and aids students in grades 8 through 12 in the college admissions process. As a first-generation Cape Verdean-American and first-generation college graduate, she has a passion for social justice and advocating for immigrants, especially multilingual students and youth who are economically underrepresented. Elizabeth strives to be a community advocate that empowers and brings together students, families, and the school community.
Terri Geffert (Multilingual Learner Teacher), Essex Junction, VT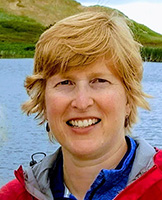 Terri Geffert teaches multilingual learners in grades K–3 for the Essex Westford School District. She has taught K-6 English learners in Vermont, Massachusetts, and New York since 2008. Prior to this work, she taught for 13 years as a Spanish immersion elementary teacher in Minnesota. She is also a certified reading specialist, and her professional interests include the integration of science of reading research with multilingual literacy instruction, co-teaching, and equity. Terri holds a master's degree in curriculum and instruction from the University of Illinois and a bachelor's degree in Spanish, English, and Hispanic Studies from Saint Olaf College.
Erika Hall (English Learner Teacher) Blaine, MN
Erika Hall is an English Learner teacher in a K-8 Special Education federal setting four in Blaine, Minnesota. She works with students who have significant cognitive disabilities. Before she worked in special education, Erika's teaching experiences include general education English learners, international studies, and primary six (5th grade) in Uganda, Africa. Erika received her bachelor's degree in elementary education from Minnesota State University at Mankato, and her master's degree in education from Concordia University, Nebraska. Erika has partnered with WIDA in their development of the new Alternate ACCESS tests. She is currently the facilitator for her professional learning community and is passionate about developing best practices for English learners with significant cognitive disabilities.
Whitney Hodges (Multilingual Learner Teacher), Morristown, TN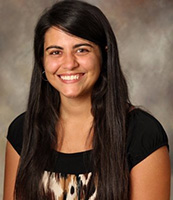 Whitney Hodges is from Morristown, Tennessee. She has an Ed. S. from Lincoln Memorial University, where she is pursuing her doctorate, a Masters in TESL and a Bachelor's in 7-12 Mathematics/4-8 Education from Carson-Newman University. She is an ML teacher, learning leader, Solution Tree guiding coalition leader, and after-school program director in Hamblen County. She was the 2015-16 Tennessee East Core Teacher of the Year. She is a Tennessee Migrant Education Program lead teacher, global education team member and adjunct instructor at Walters State Community College. She has taught math, ESL in Central America and Europe, and been a K-12 district instructional coach. She has served as a WIDA ACCESS Theme Generator & Content Reviewer.
Samantha Noel (Middle School English Language Teacher), St. Louis, MO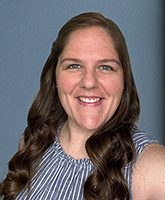 Working with multilingual students over the last seven years has ignited quite a passion for Sam Noel. She currently teaches English learners in a middle school in north St. Louis County. Her journey to this career path began as a third-year teacher being faced with a classroom in which nearly half of the students spoke languages besides English. These beginning experiences are what drive her to support and advocate for her students and their families each day. Through collaboration, professional development, and effective communication, Sam aims to make sure students are supported across content and that each educational stakeholder is equipped for the role they play. Outside of teaching, she enjoys attending church, traveling, developing her Spanish skills, reading, sports, and finding as many opportunities as possible to see the people she loves.
Karely Osorio (English as a Second Language Teacher), Durham, NC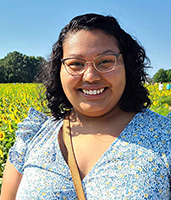 Karely Osorio began her teaching career in DC Public Schools. While her master's degree is in teaching secondary English, Karely, a child of immigrants, took a special interest in her newcomer students who were in her mainstream 8th grade ELA class. In the years to follow, Karely became a newcomer ELA teacher, first for 6th grade then for all grades. In 2022, she moved to NC and began teaching ESL in Durham Public Schools. At Brogden MS, she works with a diverse population of multilingual learners, including SLIFE, intermediates, and long-termers. In her teaching, Karely strives to inculcate not only the importance of being able to use academic language in English, but also the value of communicating in one's home language(s).
Javier Vega Sr. (Multilingual Learner Teacher), Myrtle Beach, SC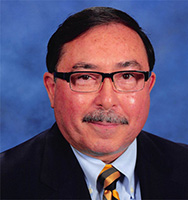 Javier Vega Sr. is a fully bilingual, dually certified, Multilingual and Special Education LD teacher, he also moonlights as a certified South Carolina Court interpreter, and as a professional jazz trumpeter. His principal duties during the regular school year involve the instruction of ML students for Horry County Schools at St. James Middle, and during the summer months, as a substitute Special Education Teacher. Javier and his family reside in beautiful Myrtle Beach, South Carolina. After a career as a journeyman toolmaker, he attained an educational master's degree in literacy and in ML education from Coastal Carolina University. He has had the distinguished and humble honor to have been selected by his peers as teacher's aide of the year early in his educational career, and years later - after his certification - as teacher of the year. Javier's experience is concentrated at the high school and middle school levels. He is a product of the multilingual education system, arriving in the mainland United States from Adjuntas, Puerto Rico. He is a strong believer in visiting his students at home, promoting an authentic approach to instruction - and most important of all - advocating for linguist Dr. Stephen Krashen's Monitor Model, specifically, his affective filter hypothesis. According to Colorin Colorado's website: "The affective filter is a metaphor that describes a learner's attitudes that affect the relative success of second language acquisition. Negative feelings such as lack of motivation, lack of self-confidence and learning anxiety act as filters that hinder and obstruct language learning." Lastly, Javier is the originator of the "OREO" approach to ML teaching; namely, Observe (assess), Research, Employ (findings of research), Observe (assess/adjust).
Welcome to our WIDA Fellow Educational Leaders
Sheila Boardman (Multilingual Learner Coordinator and K-12 Educator), Gibraltar, MI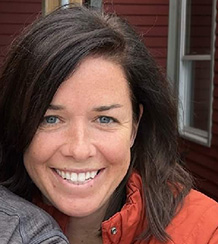 Sheila Boardman is the Multilingual Learner Coordinator and Specialist at Gibraltar School District. She is a certified SIOP trainer and passionate about providing multilinguals equal access to the core curriculum. Sheila facilitates professional development workshops for EL Education, a national nonprofit partnering with K-12 educators in diverse school districts. She is a past recipient of the WritEL grant and holds a master's degree in TESOL from Eastern Michigan University. Prior to that she earned her bachelor's degree in journalism from Michigan State University. With her teaching certifications in ESL, ELA, Speech, and Journalism, Sheila has over ten years of classroom experience. She is a founding member of the Downriver Multilingual Network and leads regional meetings to connect advocates and improve educational opportunities.
Antonella D'Eramo (Curriculum and Instruction Specialist), Somerville, MA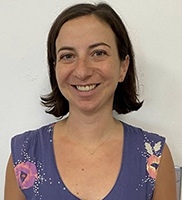 Antonella D'Eramo is the Curriculum & Instruction Specialist in the Multilingual Learner Education Department in Somerville, MA. Her experience includes elementary sheltered English immersion teacher, dual language classroom and ESL teacher, and middle school newcomer ESL teacher. She has developed expertise in embedding language and literacy development in content instruction, co-teaching, social emotional learning, and classroom discourse. Currently, Antonella supports multilingual learners and their teachers through collaboration, professional development, and curriculum design. She is aiming to learn and disseminate best practices to instruct SLIFE and to integrate newcomers into the general education setting.
Erica Espinosa (Sustainability of Culture, Inclusion, Diversity and Equity Specialist), Eagle, CO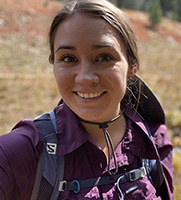 Erica Espinosa was born and raised in Southern California. Her personal bilingual and bicultural experiences propelled her to obtain her Elementary Education degree at the University of Northern Colorado along with TESOL and Spanish endorsements. Later, she earned her Master's in Educational Equity in the areas of Special Education and Culturally and Linguistically Diverse (CLD). Erica maintains a student and human-centered perspective, prioritizing equitable learning experiences and inclusion for all students. She is committed to empowering families in both educational and community settings. In her current role, Erica supports her school community as an instructional coach, CLD coordinator, CLD Interventionist and equity administrator. Prior to that, she taught 4th and 5th grade for 5 years at a dual language, International Baccalaureate school.
Sylvia Fagin (Multilingual Learner Teacher), Montpelier, VT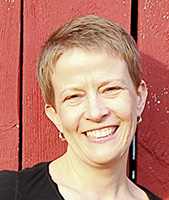 Sylvia Fagin began her education career as an HIV/AIDS educator in rural central Pennsylvania. She then served in the Peace Corps in Senegal, training community health educators; and led groups of teenagers on bilingual community service trips in Québec with Global Works. She received her MA in TESOL from the School for International Training in 2005. This is her 20th year teaching Multilingual Learners in grades K-12 in Montpelier, Vermont. Sylvia is a 2012 graduate of the Vermont Leadership Institute; and was a National Endowment for the Humanities summer scholar in 2019, studying lived religion. Sylvia strives to hold the strength, dignity and agency of students and families first and foremost in her professional practice.
Cheyen Herseth (Multilingual Learning Specialist), Issaquah, WA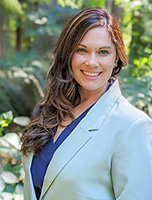 Cheyen Herseth was raised in rural Eastern Washington. After earning her degree at Washington State University, she moved to the Puget Sound Region to start her teaching career in a classroom with fourteen different languages. She learned quickly that teaching with a focus on language for all allows ALL students to succeed. Cheyen quickly realized her joy came from working with multilingual students and their families. This joy led to her current role as ML Specialist where she continues to integrate language acquisition in all content areas and provide support for families. There are over 200 spoken languages in her district. Along with being an educator, Cheyen spends her time on adventures around the Pacific Northwest with her husband and their two little ones.
Corinne Larsen (Success Coach), Kent, WA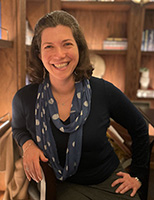 Corinne Larsen is a success coach in Kent, Washington supporting teachers and staff at her building implement Tier I instruction effectively. She strives to build capacity believing in empowering educators to become leaders in their classrooms and school community. She's an advocate for multilingual students fostering an asset-based mindset and inclusivity. She has previously worked as a multilingual learner facilitator and as a classroom teacher in Washington, South Africa, and Arizona. She received her master's degree in elementary education from the University of Washington and has her National Board certificate in English as New Language. Her goal is to see educators and students flourish in an environment where everyone feels valued, inspired, and empowered.
Madison Leech (Assistant Principal), Warrington, PA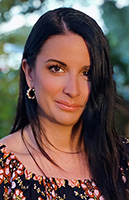 Madison Leech is the Assistant Principal at Barclay Elementary School in Central Bucks School District. Prior to this position, she was an ELD teacher in Central Bucks and in Asheville, North Carolina. For the past few years, Madison has been collaborating with WIDA's Advancing ALTELLA Project to create more inclusive programming and supports for Multilingual Learners with Significant Cognitive Disabilities. Her recent collaboration with the ALTELLA team, Applying the Framework, includes a toolkit for educational teams to support MLs. The most important aspects of leadership and teaching for Madison are student and family advocacy, viewing multilingualism as an asset, and creating a collaborative educational environment that is inclusive and empowers all educators and learners. When not at work, you can find her traveling, playing music and most likely drinking coffee.
Janette Manzano Catahan (Multilingual Learner Teacher), Lakewood, WA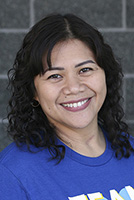 Janette Manzano Catahan is a National Board Certified Teacher (NBCT) for English as New Language (ENL). She graduated with a bachelor's degree in TESOL Education and Special Education at Brigham Young University-Hawaii and received her master's degree in TESOL at Hawaii Pacific University. Janette currently teaches multilingual learners at Four Heroes Elementary School under the Clover Park School District and is the team lead of the multilingual learner department at her school. Born and raised in the Philippines, she understands the challenges that English language learners face. As a multilingual learner herself, she has fostered her deep appreciation for the power of language and culture in shaping one's identity and learning experiences. Janette has a strong commitment to diversity and inclusion in education, advocating for multilingual learners and their families, and empowering fellow educators.
Lindsey Simmons (English as a Second Language Resource Teacher), Saraland, AL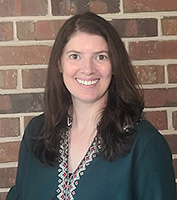 Lindsey Simmons is a National Board Certified teacher of English as a New Language and holds a master's degree in TESOL from the University of South Alabama. She has served as Saraland City School's district ESL Resource Teacher for 11 years, providing English language development services to students in grades K-12 with a focus on collaborative goal setting with continuous feedback, building relationships with multilingual families, and developing best practices with classroom teachers. As an advocate for multilingual learners, she values creating opportunities for them to develop leadership in the district and community through student driven projects and extracurricular programs such as a secondary multicultural club and elementary language clubs that promote multiculturalism and celebrate the beauty and value of all languages.
Daisy Skelly (Title III Coordinator/English Language Development Specialist), Wright City, MO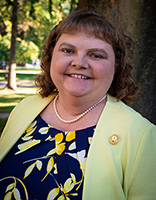 Daisy Skelly has over 20 years' experience working in all levels of education, from early childhood to higher education. Currently, she is the Title III Coordinator and English Language Development Specialist at Wright City Middle School and adjunct instructor for Lindenwood University. As a lifelong learner, Daisy holds Bachelor of Science degrees in Elementary and Middle School Education from the University of Central Missouri, and a Master of Arts degree with an emphasis in Early Childhood Education from Lindenwood University. In 2019, Skelly completed her Doctorate of Education degree in Educational Leadership with an emphasis in Andragogy (the art and science of teaching adults) at Lindenwood University, where she defended her dissertation, A Mixed-Methods Study of Applying Andragogical Practices to an Online TESOL Teacher Training Course at a Midwestern University. Outside of school, she enjoys spending time with her husband and adult children. While Daisy is not multilingual, she believes in the importance and power of multilingualism and advocates for her students and their families to share their language gifts with the local community and the world.