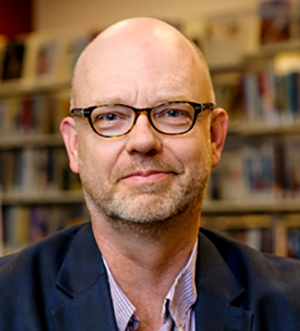 July 9, 2020
In a recent letter to the WIDA Community, I wrote about how we should encourage families to use their home language, share family stories and read together during these difficult times of COVID-19.
My letter was about seizing the opportunities in front of us and recognizing the value of home language, and the role it plays in family engagement and literacy development. About a week later, I came across Conor Williams' articulate article, "English Learners Are Home with Their Home Languages and That's Ok."
Conor is a fellow at the Century Foundation, a nonprofit group that describes itself as "a progressive, non-partisan think tank that seeks to foster opportunity, reduce inequality, and promote security at home and abroad."
Conor highlights some of the same points that I wrote about and emphasizes recognizing students' home languages as assets, "It's time to take advantage of these students' home languages and cultural resources."
I thought that this article would be a relevant read for you and something for you to share with your colleagues. I reached out to Conor and he was very gracious in allowing WIDA to share his article. I hope you enjoy reading it as much as I did.
About Conversations with Tim
Conversations with Tim, WIDA Founder and Director is a monthly WIDA news column. In each column, WIDA Founder and Director Tim Boals discusses the important innovation, research and collaboration taking place in the field of multilingual learner education. At times, Conversations with Tim may spotlight a colleague in the field and give voice to their work and perspective.