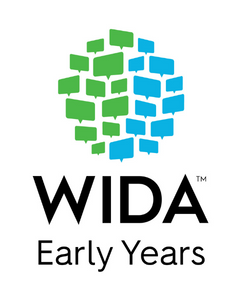 May 31, 2022
The WIDA leadership team has made the difficult decision to end the WIDA Early Years membership program at the end of June 2023. This decision was made after a comprehensive strategic planning process and thoughtful, deliberate discussion about how best to serve and create a lasting impact for multilingual learners. Even though the WIDA Early Years program will end, WIDA plans to incorporate select resources and learning opportunities produced by the Early Years program into the offerings available for the domestic WIDA Consortium in 2023.
"WIDA Early Years has done incredible work with our partner states to support multilingual learners in early care and education (ECE) settings," said Tim Boals, WIDA founder and director. "The decision to end the Early Years program is in no way a reflection of the quality of work or how important and necessary it is to support our youngest multilingual learners. Ultimately, we have taken the membership program as far as we can, given our structure, expertise and mission."
The WIDA Early Years membership program began in 2019 as a way for WIDA to provide resources to those who work with young multilingual children in ECE settings, such as preschools, day care centers, and 4K programs. The Early Years program currently includes nine member states. Members-only Early Years eLearning will continue to be available to member states in the WIDA Secure Portal through their respective contract periods. Early Years resources on the WIDA website will remain publicly available.