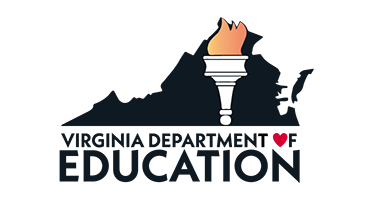 October 6, 2021
WIDA is happy to announce that the Virginia Department of Education's (VDOE) Division of Early Childhood Care and Education has joined the WIDA Early Years program. WIDA Early Years partners with state agencies to provide comprehensive services and access to resources for state leaders, higher education faculty and early care and education (ECE) professionals who serve multilingual children and families.
"I am pleased to partner with WIDA Early Years, whose support for multilingual children and their families — often the furthest from opportunity — is paramount," said Virginia Superintendent of Public Instruction James Lane. "Maximizing the potential of every student in Virginia is a vision our agency is working to make a reality and WIDA's resources will be valuable tools to support those efforts."
"We are excited to add the WIDA Early Years portfolio of professional development services and resources for education professionals serving multilingual children/English language learners. Virginia has been a WIDA K–12 consortium state since 2008 and it seemed like a natural decision to add WIDA Early Years as the state moves forward with robust plans to build a unified early childhood system under the VDOE and increase education equity for all children," said Tamilah Richardson, director of Early Childhood Learning for VDOE.
According to WIDA Early Years Director Lorena Mancilla, "WIDA Early Years promotes equitable ECE opportunities for young multilingual children. We see strength, potential and endless possibilities in the cultural and linguistic diversity young children and families bring to ECE programs."
VDOE and WIDA Early Years have a similar goal to promote equity for young multilingual children. Richardson stated, "Virginia looks forward to enlisting the support of WIDA's highly knowledgeable team in developing a state logic model focused on multilingual children and aligning WIDA Early Years resources to Virginia's Early Learning and Development Standards (ELDS), Birth-Five Learning Guidelines."
Developed in partnership with more than 300 early childhood experts and diverse stakeholders, Virginia's new ELDS intentionally focus on equity for all learners, cultural and linguistic responsiveness and inclusivity. These same principles are honored by the work of WIDA Early Years.
WIDA Early Years launches in Virginia this month. Current members of the WIDA Early Years state network include Alabama, Connecticut, Illinois, Maryland, Michigan, New Mexico and Wisconsin — with Minnesota also joining this month. To learn more about WIDA Early Years tools and resources, please visit the WIDA Early Years webpage. Questions or inquiries about WIDA Early Years resources and events in Virginia can be submitted to earlychildhood@doe.virginia.gov.