The March 2019 edition of WIDA News includes our Featured Educator, a research brief on long-term English learners, information about registration dates for the WIDA Annual Conference, the Client Services answer of the month and more.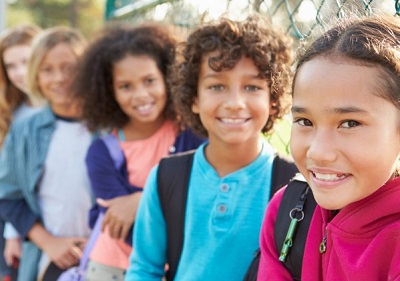 Meet Educator Luis Javier Pentón Herrera from Maryland
Luis Javier Pentón Herrera primarily teaches ESOL newcomers, literacy, and critical reading classes to 9th, 10th, and 11th grade multilingual learners. He was selected, in part, because of his effort to make personal connections with his students and their guardians. "The longer I teach, the more I realize how powerful human communication is," Pentón Herrer said. "In my practice, I have found that the best way for me to encourage my students to learn is to show them that I really care about them, their well being, and their success. Making personal connections with my students and their guardians has been, by far, the biggest contributing factor to..."
Research Brief on Long-term English Learners in WIDA
Check out the new WIDA research brief ​summarizing the report on the long-term English Learner population across 15 WIDA states by researchers Narek Sahakyan and Sarah Ryan. Their research found that the long-term EL population varied greatly across states, and that out-of-state student mobility and other factors likely affect this variation. In addition, students with an IEP were identified as potential long-term ELs at three times the rate as other students.
WIDA Participation at the LTRC Conference
WIDA is at the Language Testing Research Colloquium (LTRC) in Atlanta, GA, this week. LTRC is the leading international conference in the field of language testing and brings together faculty, researchers, and graduate students from around the world.
Here are the exciting sessions featuring new research findings from the WIDA Assessment team.
Wednesday, March 6
Symposium: "Language Proficiency Assessment and Social Justice in the US K-12 Educational Context."
WIDA presenters: Mark Chapman, Gary Cook and Margo Gottlieb.
Work-in-progress session: "Understanding Young Learners' Spoken Academic Language Development through Analyzing Oral Proficiency Test Responses."
WIDA presenter: Mark Chapman.
Thursday, March 7
Research paper: "Do test accessibility features have the intended effect for K-12 English learners?"
WIDA presenters: Mark Chapman, Gary Cook and Alicia Kim.
View the full LTRC 2019 Schedule
Client Services Answer of the Month
Question: What do I do if I don't have a Pre-ID label for a student and I need to return their test materials?
Answer: If you have a student test booklet that needs to be returned to DRC but do not have a Pre-ID label, you may need to bubble in the student's identifying and demographic information on the front and back page of student test booklet. View the Tips and Tricks Flyer for more information on bubbling in student booklets. Remember that If a student has taken Listening, Reading and Speaking domains online, review the student record in WIDA AMS and make sure that the identifying information is identical to what is bubbled in on the student test booklet.
To find guidance on which information your state requires you to complete, please view the following resources located on your Member/State page of the WIDA website:
State-Specific Directions located on your State/Member page
ACCESS for ELLs Checklist
If you need additional assistance with returning ACCESS for ELLs test materials, contact the WIDA Client Services Center at help@wida.us or 866-276-7735.
WIDA Annual Conference - Registration Opens April 1st!
Beautiful fall foliage, a thriving arts community, vibrant and diverse neighborhoods, and a renowned restaurant scene. These are just a few of the many reasons that Providence is the perfect location for the 2019 WIDA Annual Conference. With so many things to do, your conference experience is sure to be one that you won't forget! 
Registration opens April 1st.
Start planning your trip today
Register Now for WIDA Workshops
There's still time to register for March and April WIDA workshops, but they're coming up fast!
Maryland: Intro to the WIDA Standards (1-day)
Baltimore, MD | March 26, 2019
Maryland: Purposeful Lesson Planning (2-day)
Baltimore, MD | March 27-27, 2019
Illinois: WIDA Español Pedagogía con Respeto: Using WIDA Standards and Tools to Support Multilingual Students (1-day)
Joliet, IL | April 11, 2019
Wisconsin: Differentiation for Linguistically Diverse Students (1-day)
Platteville, WI | April 12, 2019
New Mexico: WIDA Español Pedagogía con respeto: Pairing Languages and Standards to Advance Student Learning
Albuquerque, NM | April 23-24, 2019
Register Now for Summer Academies
Writing with Multilingual Learners in the Elementary Grades Academy ​
In this interactive Academy, we will explore a pedagogical approach that apprentices multilingual learners into writing in various academic genres. Specifically, we'll look at examples of this in science and consider how this approach develops multilingual learners' writing skills and their awareness about...
Administrator Academy: Leading Schools for Multilingual Learner Achievement
Leading schools with a focus on language learner achievement means that the entire school community shares a commitment to creating equitable opportunities to learn and for academic language development. This Academy will emphasize the importance of cultivating the collaborative relationships between...