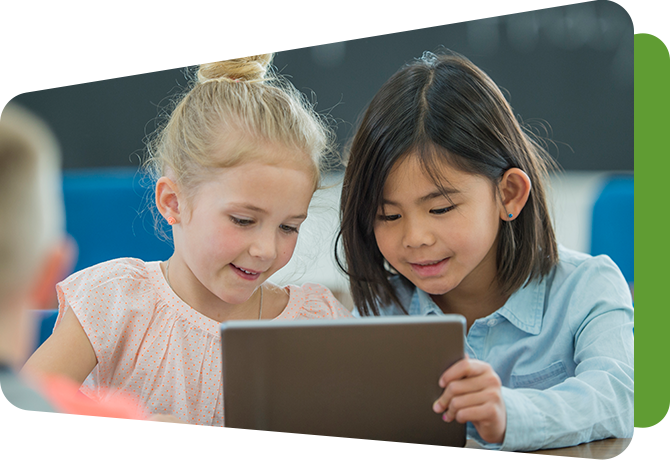 Building knowledge about how to support the academic and social success of multilingual learners
The projects below represent some of our recent research collaborations.
ACCESS Validation Research
WIDA conducts validation research to support the implementation and use of its assessments. WIDA provides technical reports, technical documentation, and stand-alone research reports with the aim of supporting teachers', administrators' and state policymakers' understanding of the validity of the WIDA assessment instruments.
AIERA
The American Indian English Learner Research Alliance (AIERA) is committed to establishing and sustaining long-term relationships that enable members to solve complex issues of mutual interest associated with advancing the academic, cultural, and linguistic needs of American Indian English learners. WIDA is a founding member of the alliance and is proud to partner with researchers, tribal leaders, state and local education agencies, and American Indian communities to support programs that value and build on Native students' cultures and the languages they bring to school.
Advancing ALTELLA
Advancing ALTELLA: Alternate Assessment Redesign is a four-year, federally-funded project that applies lessons learned from research on successful instructional practices, accommodations, and assessment of English learners with the most significant cognitive disabilities to inform development of alternate English language proficiency assessments.
It builds on the initial ALTELLA project (Alternate English Language Learning Assessment) and the past decade of research on assessing English learners and students with the most significant cognitive disabilities.
Advancing ALTELLA researchers strive to provide this group of learners with access to high quality content. This is especially important given that ALTELLA research shows that almost one-quarter of English learners with the most significant cognitive disabilities do not receive English-language services.
Doing and Talking Math and Science
Through the Doing and Talking Math and Science project, researchers and educators worked together to develop instructional resources that support all students in simultaneously doing and talking about science and mathematics. This research, funded by the National Science Foundation, is grounded in the premise that learning math and science means learning how to think in particular ways, how to argue from evidence, and use language to explain and analyze what you understand. When we help our students engage in these practices by facilitating their discussions of complex ideas, we provide multiple opportunities for all our students to become more effective users of English. Visit the Doing and Talking Math and Science website to learn more.
WIDA Early Years Parent Research  
In partnership with three WIDA Early Years Member States – Maryland, Minnesota, and Pennsylvania – WIDA is conducting research that explores the perceptions and decision-making of parents of young multilingual children, ages 0-5 years, with regard to children's language learning and development, family engagement, and children's participation in early care and education (ECE) programs. This research will provide information to state partners, and the broader field, about how to strengthen approaches to engaging with families of multilingual children.
Unpacking the "Long-term English Learner" Label
In partnership with the WIDA Research Subcommittee, researchers recently completed a study investigating the size and characteristics of the group of students who remain classified as English learners for six or more years across WIDA states and territories. One goal of this research was to more carefully examine how the "long-term English learner" label is applied across different contexts, and what its consequences are for students. 
View our 2018 LTEL Report on the size and characteristics of the long-term EL population across 15 states.
The next phase of this research is currently underway and will build upon earlier findings. This research will more closely examine characteristics of the LTEL population, including the characteristics of their language development and academic performance in the content areas, within and across three states. As part of this study, researchers will use latent growth modeling to explore and compare patterns in language and content growth trajectories among LTELs, former ELs, and never-ELs.