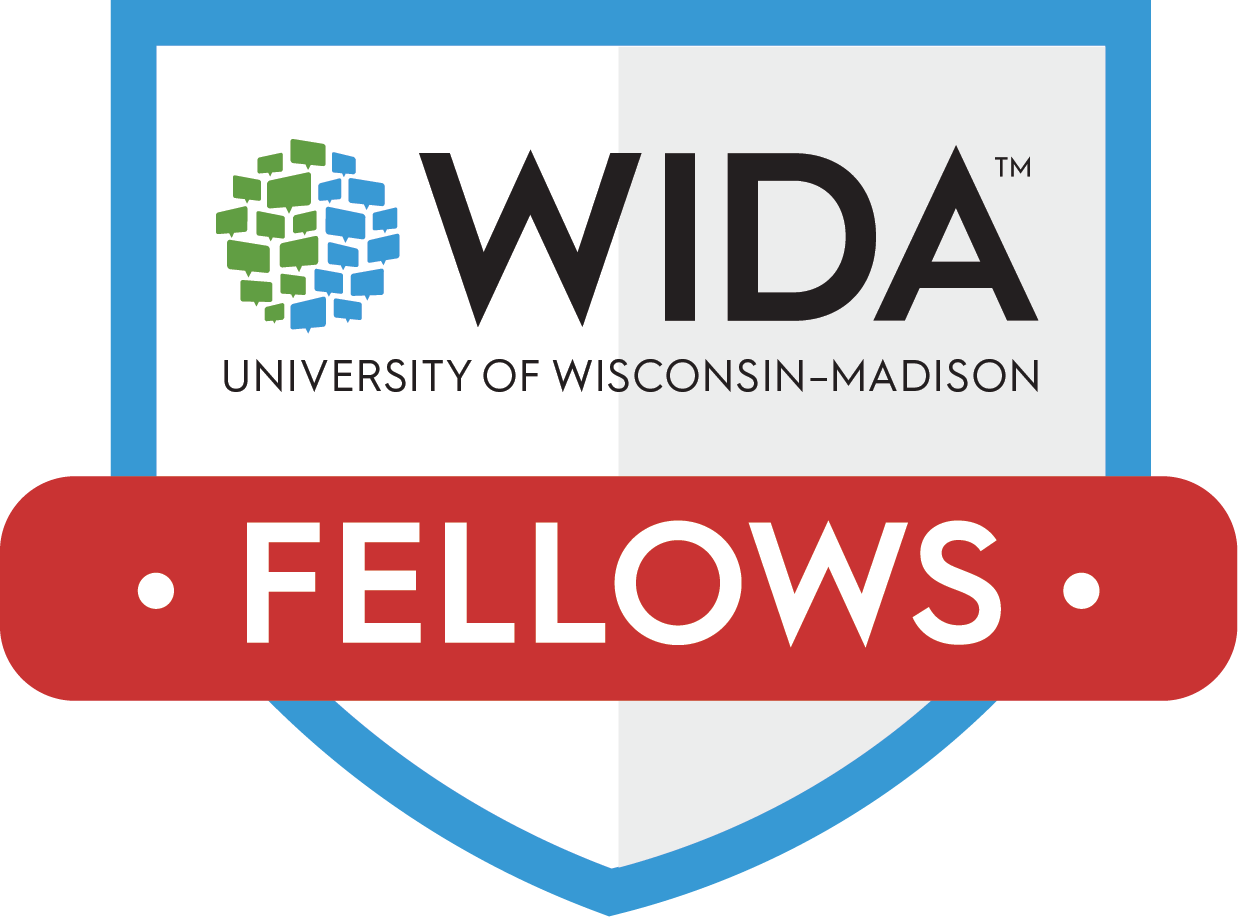 Classroom teachers sharing expertise with WIDA to serve multilingual learners
The WIDA Fellows program brings expert teachers and WIDA professional learning specialists and researchers together in a collaborative effort to enhance the development of WIDA professional learning and other resources. WIDA Fellows serve as classroom implementation experts and critical friends to the WIDA professional learning design team. Together, we honor the process of collaboration and inquiry.
Nominate an Exceptional Educator
Do you work with someone who is an exemplary teacher of multilingual and/or multicultural learners? Would they thrive in a growing professional learning community? Would they provide constructive guidance and feedback on the development of professional learning offerings? If so, nominate a WIDA Fellow today!
Selected candidates to the WIDA Fellows program serve for one year and have the option to continue for a second. Benefits and participation requirements include
A $1,000 honorarium as well as a waiver of the registration fee, and travel and lodging costs to attend the WIDA Annual Conference to learn and collaborate as a group
Exclusive invitation to conversations with scholars in the field of multilingual education
Collaborative exploration of common pedagogical topics of interest and participation via a monthly online professional learning community (PLC)
Serving as a classroom implementation expert and critical friend to a specific professional learning design and resource development teams at WIDA
Sharing classroom practices and being featured in WIDA professional learning offerings and resources
Nomination Process
Nominations for the 2023-24 cohort will open in the spring of 2023.
Background
Twenty WIDA Fellows from 15 states in the WIDA Consortium represent an array of expertise. Read about the WIDA Fellows 2022-23 Members
WIDA established the Fellows program in 2019 to:
Recognize the contributions of excellent teachers
Leverage their expertise to provide guidance and feedback in the development of WIDA professional learning
Create a collaborative PLC among expert practitioners and WIDA professional learning specialists