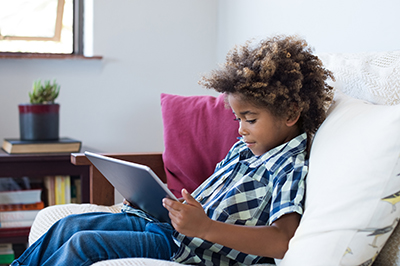 August 5, 2020
The return to school typically means something similar in classrooms across the world, but this year it is safe to say that the act of going back to school means something different to everyone. Some teachers and students will return to a physical classroom, some will teach and learn virtually and some will use a combination of the two.
No matter what the next academic year looks like in your school, state or country, WIDA is confident that you and your students Can Do this! What you do every day helps ensure that our multilingual learners are successful in and out of the classroom. To make sure you have the tools and supports you need to teach and grow with WIDA in the next school year, we put together a new Distance Teaching and Learning webpage, that features a curated list of resources. These are some of our favorites:
WIDA will continue to provide resources and professional learning opportunities throughout the upcoming school year. To guarantee that you stay connected:
Channeling the Can Do Philosophy
Remember that you Can Do this! As someone who supports multilingual learners, you are making a difference – big and small – in the lives of the students, families and colleagues you work with and inspire. This challenging work that you do is not only important but valued and appreciated. Stay safe and well, WIDA Community.