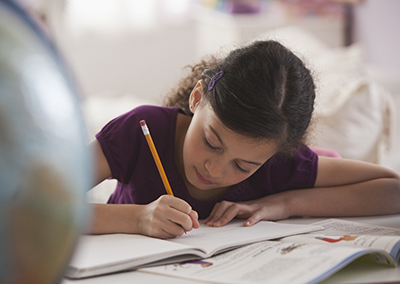 August 8, 2022
We can't believe it, but the 2022-23 school year is already underway in some states. (Where did this year go?!)
As you head back to school, keep in mind that our client services specialists are just a phone call or email away. We know that sometimes you don't have time to find where you put that test administrator manual (that you totally had in your hand mere seconds ago), and you just need a simple question answered. Reach out to us. All of us at WIDA appreciate you and want to make sure you have what you need to best support your students and their families.
Here, we walk you through a list of what's new with WIDA Screener, ACCESS for ELLs and WIDA MODEL. Plus, we tell you what you can do to make sure testing counts and how to stay in the know about all things WIDA.
What's new (topics are in alphabetical order)
To get the following updates in webinar form, attend the Welcome Back: What's New in 2022? webinar on September 13 at 1:00pm CT. Find more info on this webinar and all other assessment webinars on the Webinars page in the WIDA Secure Portal. International School Consortium members can contact international@wida.us.
Accessibility and accommodations
ACCESS for ELLs: New braille materials
ACCESS for ELLs provides 13 accommodations for students with disabilities. One of those accommodations is braille. New this school year, we'll release two new components of the braille materials: Braille sample test items and consolidated test administrator scripts.
Braille sample test items
Braille sample items give students a chance to practice answering the type of questions they'll find on the test. Come this fall, you will have two ways to get sample items:
Each braille test kit will include sample items for the grade-level cluster and braille code you specified in your initial order. Each kit will also have a sample item user guide so that you know how to use the sample items.
By September, sample items and sample item user guides will also be on the WIDA website for you to download and print. Sample items include examples of what the tactile looks like so that you can make your own facsimile (we've heard that pipe cleaners work well!). If the sample item doesn't have a tactile, we will post a Braille Ready Format (BRF) file that you can download and print.
Consolidated Test Administrator Scripts
Test administrator materials that were separate items in past years will now be combined into one single consolidated test administrator script! Each script now includes the Human Reader Script, transcriber notes and helpful tips about giving the braille form of the test. Everything you need to administer the braille test is in one place!
Accessibility and Accommodations Manual (AAM)
The AAM offers guidelines for how to best support students taking WIDA Screener and ACCESS for ELLs. If you haven't perused the AAM, you should! The AAM has information on accommodations, universal tools, administrative considerations and universal design. And so much more!
This year, we reformatted tables, figures and our accommodations checklists in the AAM so that much of the manual is screen reader compatible. While most of content in the AAM didn't change, those of you who are familiar with this document might notice that the overall look and feel is a bit different.
You'll also find everything you need to know in the way of transcription guidance (for braille, large print, other accommodations) in the AAM. Separate transcription guidance documents will no longer be sent in braille or large print kits.
Individual Student Reports (ISRs) become web accessible
WIDA Screener ISRs are now 508c/WCAG 2.1 AA compliant, which means that screen readers can correctly read ISRs. ACCESS for ELLs ISRs will be 508c/WCAG 2.1 AA compliant in spring 2023.
WIDA Screener and ACCESS for ELLs test practice and sample items with accommodations
It's now easier for students to use the online test practice or view the online sample items with embedded accommodations.
Find sample and test practice items in WIDA AMS under Public Test Resources. Once you navigate to either sample items or test practice items, choose the grade-level cluster and domain. Then choose the version with or without accommodations. Login information will be displayed on the screen.
This feature is available for WIDA Screener Online. It will be available for ACCESS for ELLs Online this fall.
Alternate ACCESS for ELLs Field Test 2022-23
During the 2022-2023 school year, WIDA is conducting a field test of newly developed test items for Alternate ACCESS for ELLS, in order to expand and improve the existing test. This field test is a one-time, paper-based test that English learners in K-12 with the most significant cognitive disabilities will take between February 14 and April 17, 2023, in addition to the Alternate ACCESS for ELLs test that they take each year.
Why have a field test? The Advancing ALTELLA team is working hard to redesign Alternate ACCESS for ELLs, which includes expanding the test to cover kindergarten students, and creating a brand-new alternate screener. These newly developed test items need to be vetted by teachers and students.
For more information on the field test (including a pic of Candoo, our field test dog) head on over to the Alternate ACCESS Field Test webpage.
Assessment training courses
On September 1, WIDA assessment training courses change to the 2022-2023 administration year. When going to a course in the WIDA Secure Portal, users will be prompted to Enroll Now in the course for the new administration year.
Secure Materials Tracking Report
The Secure Materials Tracking Report is a new report in WIDA AMS that allows test coordinators to keep track of all secure test materials provided to a site, as well as the status of the materials once they are scanned in and processed at DRC. The report will be published daily, beginning when a state's initial materials order has been packaged and shipped. The final report will be published when the last late returns have been received and processed.
Find the report in My Applications> Report Delivery > Test Results. Note: There is a school version and district version of the report.
WIDA AMS
Some elements of WIDA AMS received an upgrade this school year. Browse the Get familiar with 2022-23 WIDA AMS enhancements news article to learn about changes to the WIDA AMS landing page, test practice and sample items with accommodations, customer service tools and the test monitoring application.
WIDA MODEL
ICYMI: We published a WIDA Focus Bulletin back in February. Browse Using WIDA MODEL to Support Instructional Planning for Multilingual Learners to better understand how WIDA MODEL test scores may be used to support instructional planning decisions. In the Focus Bulletin, we explain how you can use WIDA resources, along with MODEL test scores to help inform where multilingual learners have opportunities to further develop their English language skills.
WIDA MODEL Online
This spring and summer, we added new features to the WIDA MODEL Online Test Administrator Interface (TAI).
Import Administrators: Groups of new users can be added to the TAI all at once using a Microsoft Excel file. As a part of the import process, you can determine the type of administrator each new user will be and connect the administrator to specific locations (schools).
Location Roster Reports: Score reports that show all WIDA MODEL test scores for all students within a school are available on the Score Reports page of the TAI.
Testing Status Reports: Monitor all students' progression through WIDA MODEL by using Testing Status Reports. Go to the new Testing Status Reports page in the TAI to see which domain tests have been completed, which students still need to be added to test sessions, which students need writing scores, and more. Select Active Links to be directed to the appropriate part of the TAI to take next steps or to complete required actions. Or download the Testing Status Report as a Microsoft Excel file.
Resources page: There's a new Resources page that includes links to implementation and communication resources. Implementation resources include the WIDA MODEL and ACCESS for ELLs Concordance Table, rater reliability resources for the Writing test, training and implementation checklists and FAQs. Communication resources include customizable email templates to use to share details about tasks that need to be completed prior to or at the end of a testing window.
WIDA Screener materials
Don't judge the WIDA Screener Test Administrator Manuals (TAMs) by their covers! While this year's TAM covers look just like last year's covers, the content beyond the covers is much enhanced. Keep in mind that how you administer WIDA Screener hasn't changed. What's changed is that the TAMs are better organized, easier to use, more accessible and look more like the ACCESS for ELLs TAM. Treat yourself to a great TAM experience this year and make sure you're using TAMs with a 2022 date.
WIDA Screener Online Individual Student Reports (ISRs) are now available in 49 languages! Just like before, once you finish testing, you'll find the ISRs in WIDA AMS under Report Delivery > On Demand Reports.
WIDA Secure Portal Enhancements
In July, we made enhancements to the WIDA Secure Portal in response to the WIDA Secure Portal User Survey and other feedback channels. If you gave us your feedback, thank you! We hope these changes help you more quickly and easily find courses and resources:
Now, you can find a link to My Certifications on the home page, in the top menu bar, and on the left hand side of Assessment Training and Professional Learning course listings. Click on the link to see a complete list of all your current and past certifications in the WIDA Secure Portal.
The Enroll Now and Go to Course buttons are more prominently displayed on course detail pages.
Filters on the Resources page have been updated to better reflect how survey participants categorized resources. Now, you can quickly filter by resources for a particular test, in addition to updated topic and resource type filters.
For users who want to skim the full list of resources, a compact view option is now available. Click the toggle in the upper right of the resource list to hide the resource descriptions and quickly scan the page.
Make sure testing counts
As you gear up for testing, keep in mind…
When capturing student oral responses, it is important for the test administrator to confirm that the audio is being recorded by the device and that the student is speaking clearly into the microphone. To determine whether students in your classroom should wear a mask during audio recording, refer to your local and/or state guidelines.
Allowing students to take any internet-connected devices, such as cell phones, smartwatches or Bluetooth headsets into an ACCESS for ELLs test session is a violation of test security. Copied or plagiarized responses can result in a student's score being invalidated.
Stay in the know
Participate in an ACCESS for ELLs event! Every year, we ask the WIDA community to participate in events and activities that help us review and refresh our assessment tools. If you would like to contribute to WIDA test development work, peruse our Building a WIDA Assessment webpage to learn more and apply.
Use the WIDA Educator Exchange, a Facebook group, as a space to exchange ideas, share resources and engage in discussion to help multilingual learners succeed. Join today and add your perspective to this group of nearly 7,000 colleagues from around the world!
Use our COVID-19 Response and Updates webpage to get the latest information and resources on teaching and assessing students during the pandemic.