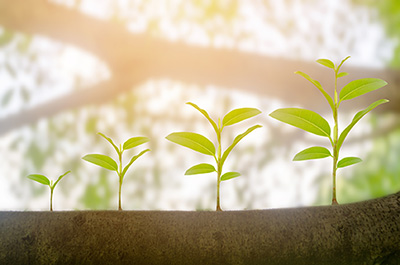 May 6, 2021
The pandemic has destabilized the lives and routines of students and teachers alike. Many students have taken on new responsibilities: caring for parents and siblings, obtaining side jobs to alleviate financial stress and taking care of additional duties around the house. Many educators have also been stretched thin with the threat of job loss, the effects of high turnover and a heaping plate of responsibilities. There is also no doubt that the challenges of distance teaching and learning have compounded the stress of their experiences.
Education in the face of COVID-19 provides additional challenges for multilingual learners. For example, masks inhibit the ability to see people's lips and reduce the volume of one's voice, which in turn reduces comprehension. Additionally, students could potentially receive less exposure to instructional and academic language (Spanish or otherwise) in a virtual learning environment. Lastly, some students may receive less exposure to the target language because of lockdown measures. It is generally more difficult to facilitate enriching interpersonal activities in a virtual instruction environment — not to mention, students are often more reluctant than usual to ask questions during a virtual session.
Given all the challenges, our precious minutes of instruction with students must be optimized to lessen the effects of this difficult period. There is one simple activity that could potentially provide some relief from extraneous stressors, while boosting value and retention of classroom instruction. The practice of mindfulness, or the cultivation of a mental state that is focused on the present moment, aspires to bring self-awareness, empathy, focus and calm to the classroom. Some mindfulness activities include intentional breathing, tightening and relaxing of muscles or intentional eating.
It may seem difficult to justify dedicating instructional time to an activity like mindfulness. We are certainly facing mounting pressure to make time in our classrooms for a variety of endeavors. However, spending time on mindfulness can increase students' learning.
As educators, we are asked to do a lot beyond teaching: meet student learning objectives tied to our evaluations, contribute meaningfully to district-level decisions, supervise extracurricular activities, provide social-emotional coaching, maintain enduring relationships with students and guardians, design rigorous curricular and classroom instruction – the list goes on. As a high school Spanish teacher, I eventually asked myself: "when am I actually teaching Spanish?" I became the archetypal victim of "teacher burnout" and wound up leaving the classroom after seven years of teaching. A steady practice in mindfulness may have added some longevity and resilience to my teaching career.
Mindfulness practices in the classroom have the potential to alleviate teacher burnout, teacher turnover and to provide longevity to teaching careers. Mindfulness can also support students' ability to engage with the learning. Studies have shown that dedicating time to this practice is beneficial and helpful in the end. For example, a brief study from the Center for Education Policy Research at Harvard University highlights the promising results from using mindfulness in the classroom. The study focused on a group of sixth graders who participated in mindfulness activities for eight weeks. Students were asked to focus on a rock for a minute and then talk about their experience.
The "mindfulness" group reported being less stressed than the students in the control group, whom did not engage in mindfulness activities. The students practicing mindfulness, in general, self-reported higher retention of instruction and greater empathy toward other students. Brain scans revealed that their amygdala (a core fear system in the human body) responded less intensely to negative images and pictures – indicating greater emotional resilience.
Overall, mindfulness practices seem to help foster improved language retention:
Mindfulness appears to help with increasing self-efficacy and reducing world language anxiety. A study from the University of Zabol suggests that a steady practice in mindfulness will contribute to greater language retention.
This article, published by Taylor & Francis Online, draws many theoretical comparisons between language learning and "Langerian" mindfulness. They maintain that language classrooms and "Langerian" mindfulness practice all foster favorable language-learning conditions: novelty seeking, novelty producing, engagement and flexibility.
In the blog, Cultured Simplicity, educator Cierra Smith takes time to explain that mindfulness in a language classroom helps to foster a sense of peace with your pace of learning. Mindfulness cultivates a mindset that language learning is a journey and helps to set intentions with your language learning goals.
Here is a simple mindfulness activity that you may want to try in your classroom. It is called box breathing. It is simple, quick, secular and appropriate for all ages. Here are the steps:
Breathe in, to a count of 4
Hold, for a count of 4
Breathe out, to a count of 4
Pause, for a count of 4
Repeat
You can ask students to do this after they complete a bell-ringer activity, before a test or as you transition between activities. Be sure to try these breathing techniques whenever you start feeling the pressures of teaching.
If you are looking for more options, this website from Aetna has some great mindfulness activities to try with kids. This article from MentalUp has some good options for teenagers as well.
Families, teachers and students need a lot of support in our current education environment. A few months back, WIDA Español wrote an article that provides some guidelines on how to optimize your instruction with distance learning – particularly with multilingual learners. We encourage you to take these considerations into account as well when you are planning your lessons.
About the series: Instruction in Spanish
This article is part of a series by WIDA Español titled "Instruction in Spanish/Instrucción en español." Each of the articles in this series will focus on instructional practices that support Spanish language arts and/or Spanish language development. The series presents ideas, practices and tools for educators of bi/multilingual students providing Spanish instruction.
About the author
Chris Paulus is a client services specialist and supports the WIDA Español team at WIDA. He is part of the Communications and Marketing team and helps answer customer questions. Chris taught high school Spanish for seven years in both Illinois and Wisconsin before coming to WIDA. He holds a bachelor's degree in Spanish and English education from Northern Michigan University and a master's in literacy with a focus on English as a second language from Northern Illinois University. He occasionally teaches English classes in his community.
To stay informed about WIDA Español resources, tools and services use the news sign up form to manage email preferences and select WIDA Español as an interest area.