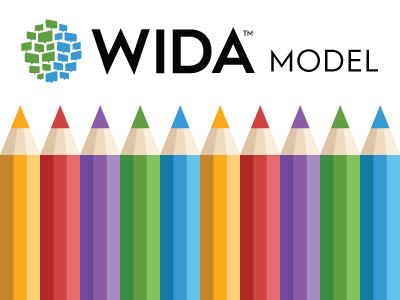 July 7, 2021
Right now, there is a national spotlight on leveraging K–12 assessment data to measure the disproportionate impact of the pandemic on multilingual learners and to advance equity in education. But where should schools and districts begin? WIDA has a solution, WIDA MODEL, our on-demand interim assessment. As your students return to in-person learning, use WIDA MODEL to gain an understanding of your multilingual students' immediate learning needs.
Identify the immediate learning needs of multilingual learners
To address the immediate learning needs of multilingual learners, educators will first need to identify those needs. WIDA MODEL, is a flexible, on-demand interim language proficiency assessment that can be administered any time during the school year, depending on the needs of the student, school, or district. As part of the WIDA assessment suite, WIDA MODEL is based on sound language development theory consistent with the WIDA ELD Standards Framework, and thus, it is directly related to other WIDA assessments — including WIDA Screener and ACCESS for ELLs. However, educators do not need to be members of the WIDA Consortium to use WIDA MODEL.
Inform targeted instructional planning in real time, then measure progress
WIDA MODEL provides educators with immediate English language proficiency (ELP) level scores in the four language domains of Listening, Reading, Speaking and Writing. These scores support educators in identifying the immediate learning needs of multilingual learners and informing targeted instructional planning in real time. As the academic year continues, a second administration of WIDA MODEL will provide updated ELP scores that can be used to measure language proficiency progress and inform additional fine-tuning of instruction. Plus, WIDA MODEL scores can be used to determine tier placement and predict student performance on ACCESS for ELLs.
Engage parents and families of multilingual learners
It's clear that engaging with families of multilingual learners through effective communication in their home language is an important contributor to their academic success. Regularly sharing progress reports with parents of multilingual students is a key part of that. WIDA MODEL Online allows educators to share Individual Student Reports (ISRs) with parents and families in 10 different languages. This gives families the opportunity to better understand their student's linguistic abilities, actively engage in their education and advocate on their behalf.
Visit the WIDA Store or email Suzanne Johar to learn more about using WIDA MODEL to address the immediate learning needs of multilingual learners in your school or district.
Disclaimer
WIDA does not support remote administration of WIDA MODEL, as remote administrations risk the validity and reliability of test scores. WIDA has no plans to develop remote administration protocols for WIDA MODEL assessments at this time.
Assessment Best Practices During COVID-19 for WIDA MODEL* is a WIDA resource designed to support test coordinators and test administrators administering WIDA MODEL during the COVID-19 pandemic.
*The guidance in this document reflects WIDA's analysis of current best practices. It is not medical advice, and it does not replace or amend any guidance provided by the Centers for Disease Control and Prevention or your local health authority. Remember to always adhere to health and safety requirements within your school.