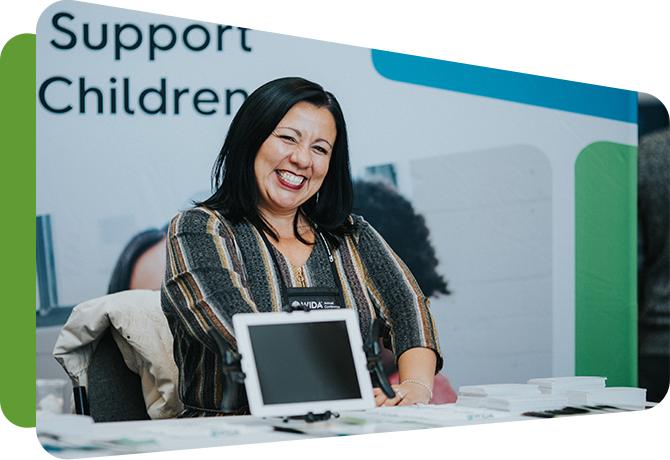 Find WIDA across the country and around the world
In addition to hosting the WIDA Annual Conference, WIDA staff participate in many other regional, national and international conferences throughout the year.
WIDA representation at in-person national conferences is currently on hold until further instructions on travel are announced by the University of Wisconsin - Madison. Updated in-person conference exhibit and participation information will be posted when available.
WIDA @ National Conferences
As keynote speakers, presenters, exhibit booth staff, or attendees, WIDA staff attend conferences to connect with educators. We do so to share research, best practices, and other insights, and especially to answer your questions and listen to feedback.
Look for us at these upcoming conferences:
WAESOL Conference - Oct 2020

GATESOL Conference - Oct 2020

WITESOL Conference - Nov 2020

NAEYC Annual Conference - Nov 2020

La Cosecha - Nov 2020
WIDA @ International Conferences
WIDA supports global and regional conferences with keynote speakers, workshop presentations and sponsorships. Join us at a future conference to connect with WIDA while expanding your network. If you are hosting a conference or presenting a session about WIDA, please let us know so we can add it to this page. Contact Jenny Hill-Wild at hillwild@wisc.edu.
AASSA

ELMLE

AEILOC

SENIA

NESA

ECIS MLIE