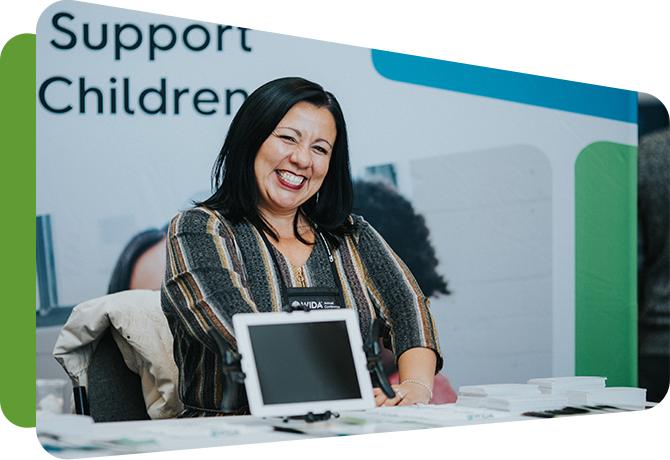 Find WIDA Across the Country and Around the World
In addition to hosting the WIDA Annual Conference, WIDA staff participate in many other regional, national and international conferences throughout the year.
WIDA @ National Conferences
As keynote speakers, presenters, exhibit booth staff, or attendees, WIDA staff attend conferences to connect with educators. We do so to share research, best practices, and other insights, and especially to answer your questions and listen to feedback.
Look for us at these upcoming conferences:
National Head Start Conference

NASDME Migrant Education Conference

NJ TESOL

NAEYC Professional Learning Institute

National Conference on Student Assessment
WIDA @ International Conferences
WIDA supports global and regional conferences with keynote speakers, workshop presentations, and sponsorships. Join us at a future conference to learn more about WIDA and expand your personal learning network.
If you are hosting a conference or are planning to submit a presentation about WIDA, please let us know so we can add it to this page. Contact Jenny Hill-Wild at hillwild@wisc.edu.
Please check back in May for information on upcoming conferences.
"The WIDA keynotes at the ACAMIS ECE conference gave us many ideas we will bring back. It also supports that it is important to continue developing a child's first language and that learning a language takes time. I wish our whole school had been able to attend the conference!"  – Participant at the ACAMIS ECE conference.