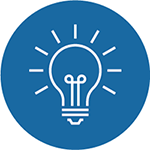 January 7, 2022
Browse this list of Featured Educator-recommended apps, websites and strategies that help you build students' language skills, have fun in the classroom, collaborate with colleagues and stay connected with other educators.
Building language skills
Having fun (while teaching and learning, of course)!
Nicole Maier Reitz (February 2021 Featured Educator) found success using virtual reality headsets as a way to get students to experience something new, like a first-ever roller coaster ride, and turning her office into a Spanish library
Laura Barry (June 2021 Featured Educator) recommends using Canva to create your own, personalized graphics
Claudia Trillo likes using Ticket Out the Door to make sure students understand a concept
Collaborating with colleagues, students and families
Staying connected
In case you missed out on reading a past issue of Featured Educator (it's totally understandable), find past issues on the News page of the WIDA website.
Note: WIDA as an organization does not advocate for or endorse any of the non-WIDA technologies for instruction. Schools, districts and states are responsible for making choices about appropriate and applicable technologies and products.